Our Amenities
Proudly Serving Denver, Lakewood & nearby areas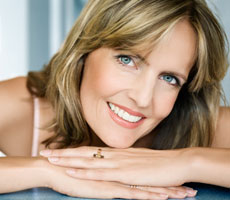 When you arrive at our practice you'll notice the difference. The warm, inviting atmosphere begins when you enter our reception room, which was designed to feel like a boutique hotel lobby. We also offer a coffee and juice bar to refresh you. We really want you to feel taken care of, so we offer aromatherapy scents to ease your cares and a pampering paraffin hand wax to soften your hands and calm your spirit.
Television, Movies or Music
There is a television in each room, for tuning into satellite TV and your favorite program. You can choose from an array of DVDs to watch or music to listen to, or you might prefer to just enjoy the stunning foothill and mountain views from our third floor windows. We hope you will sit back and relax.
Comfort During Treatment
During treatment, we will give you dark glasses to reduce lighting glare, and a mouth support to keep your jaw muscles comfortable. Our friendly, caring staff will provide you with comforts like a neck pillow, a blanket, hand lotion, lip balm and Bose noise-canceling headphones.
Our overhead computer monitor will show you the same images that Cosmetic Dentist, Dr. Greenhalgh sees of your teeth so you can see everything that's going on in your mouth before starting your treatment. Our goal is to gain your complete trust and confidence in the dental care you will receive.
We have imaging software which allows you to see your smile change simulations and an X-ray screen within easy view on the counter. Dr. Greenhalgh will apply a topical numbing gel before your anesthetic is given and his injection technique is gentle and slow, which radically reduces discomfort. Please see our page on Easing Anxiety for more on how we create comfort for you.
Our technology is up-to-date and proven to be beneficial for your health and comfort. For more details about your office visit, please see What to Expect on Your First Visit.
To schedule your consultation, please use our Contact Us page, where you can also access a map and driving directions coming from a variety of locations. Our cosmetic dentist office serves Denver, Lakewood and all surrounding areas. We look forward to meeting with you soon.
Scott Greenhalgh
3190 South Wadsworth Blvd., Suite 300
Lakewood
,
Co
,
80227
Phone:

303-988-9060

| Fax : 303-479-7599 | Contact Us
Office Hours:
Monday: closed
Tuesday: 11 a.m. - 6 p.m.
Wednesday: 7 a.m. - 1 p.m.
Thursday: 10 a.m. - 6 p.m.
Friday: 7 a.m. - 3 p.m.