Implant Dentistry Candidacy
Proudly Serving Denver, Lakewood & nearby areas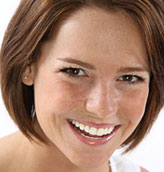 Missing teeth are serious problems for many of our patients in and around Denver. Dental implants allow for strong, sturdy, long-lasting teeth replacement.
However, Denver cosmetic dentist Dr. Scott Greenhalgh understands that dental implants are not for everyone. While dental implants are excellent tools for replacing missing teeth, it's vital that you undergo a thorough examination to ensure you are a sound candidate for them.
This is part of our larger commitment to the health and safety of our patients. Dr. Greenhalgh will never recommend you undergo a procedure that isn't right for your needs.
If you're a resident of the Denver, Colorado area and you want to learn more about the dental implant procedure, please call Dr. Scott Greenhalgh, DDS today at (303) 988-9060.
An Ideal Candidate for Dental Implants in Denver
In order to get the full advantages of dental implants you have to possess a number of basic attributes. Fortunately, the vast majority of patients are good candidates for the procedure, and most people can readily accept dental implants.
A dental implant candidate:
Has the necessary bone density in their jaws to support the implant roots
Is in sound overall health with no active infections
Does not suffer from gum disease
Has a fully grown, matured jaw
Does not grind his or her teeth (teeth grinding can endanger the integrity of dental implants)
Doesn't smoke
Is not pregnant
One of the frequent stumbling blocks is the first item on that list, bone density in the jaw area. Some patients simply don't possess enough bone material to support an implanted titanium support rod.
However, in many of these cases it's possible for a Denver-area patient to undergo a bone graft to fortify the jaw and make it strong enough for dental implants. This will add some time to the length of your procedure.
Your Options
Dr. Greenhalgh will make sure you get the dental work you need. We work with you to find a procedure that is right for you and meets all of your needs.
When it comes to replacing missing teeth, dental implants, while often what we recommend, are not your only options. Dental bridges or dentures might serve you well if dental implants are not appropriate.
But if you are a good candidate for dental implants and elect to go forward with the procedure, you'll receive a tooth replacement in which you can be confident. The dental implant process is somewhat lengthy, as the titanium supports need a few months to integrate into your jaw, but the results are definitely worth the wait.
If you live in Denver, Colorado or any of the surrounding communities and you want to speak to our dentist about dental implants, please contact Dr. Scott Greenhalgh, DDS today.
Scott Greenhalgh
3190 South Wadsworth Blvd., Suite 300
Lakewood
,
Co
,
80227
Phone:

303-988-9060

| Fax : 303-479-7599 | Contact Us
Office Hours:
Monday: closed
Tuesday: 11 a.m. - 6 p.m.
Wednesday: 7 a.m. - 1 p.m.
Thursday: 10 a.m. - 6 p.m.
Friday: 7 a.m. - 3 p.m.