Gum Reshaping
Proudly Serving Denver, Lakewood & nearby areas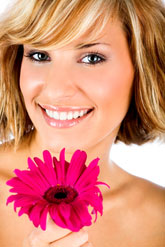 Denver cosmetic dentist Dr. Scott Greenhalgh is equipped to address a huge range of cosmetic problems by using the best of modern dental technology. Gum re-shaping is a prime example of this commitment.
Through the use of laser dentistry, Dr. Greenhalgh can dramatically re-shape the contours of your gums, addressing common cosmetic complaints and leaving you with a pleasant, attractive, photogenic and, above all else, tooth-heavy smile.
We'll be happy to discuss the advisability of gum re-shaping or any other cosmetic procedure at your consultation. Our cosmetic dentist is committed to helping you achieve your aesthetic objectives.
If you live in the Denver, Colorado area and you want to speak to our cosmetic dentist about gum re-shaping, please call Dr. Scott Greenhalgh, DDS today at (303) 988-9060.
The Problems Gum Re-Shaping Can Address
A so-called "gummy smile" is one of the most common cosmetic problems our dentist sees. If you suffer from overly prominent gums or small teeth, your smile won't appear white or shining. Instead, those at whom you're smiling will see enough of your gums that your smile will appear marred and unsightly.
Fortunately, gum re-shaping is one of the two primary methods for fixing a gummy smile. It's particularly useful when your gummy smile is more of a mild to moderate concern than a significant issue.
Our cosmetic dentist will use his decades of experience to help you decide if laser gum re-shaping is appropriate for you.
The Gum Re-Shaping Procedure
The recontouring procedure itself is quite simple and, most importantly, safe. We understand you might have some reluctance about laser dentistry, but it's important to understand that the dental lasers we use are exceptionally advanced and precise. Science has engineered these devices so that they can hit their targets with uncanny accuracy, leaving surrounding tissue untouched.
And that's essentially how the procedure works. Our cosmetic dentist will use the laser to target excess gum tissue, then burn it away. The targeting will be based on the gum shape and contour you and he discussed beforehand.
This leaves nearby gum tissue completely safe and untouched. You will be deeply satisfied with the new appearance of your smile.
If you're a resident of Denver or any of the nearby Colorado communities and you need an experienced cosmetic dentist, please contact Dr. Scott Greenhalgh, DDS today for a consultation.
Scott Greenhalgh
3190 South Wadsworth Blvd., Suite 300
Lakewood
,
Co
,
80227
Phone:

303-988-9060

| Fax : 303-479-7599 | Contact Us
Office Hours:
Monday: closed
Tuesday: 11 a.m. - 6 p.m.
Wednesday: 7 a.m. - 1 p.m.
Thursday: 10 a.m. - 6 p.m.
Friday: 7 a.m. - 3 p.m.