Meet Our Dental Staff
Proudly Serving Denver, Lakewood & nearby areas
We have a trained, experienced staff who are eager to care for you.
MOMI – Office Manager
"I have been with Dr. Greenhalgh for eight years and this office is different because it has a soul. There is an energy here that is so caring you can feel the connection right away. There are bonds with other team members that make me feel grounded and comfortable, like you do in your home.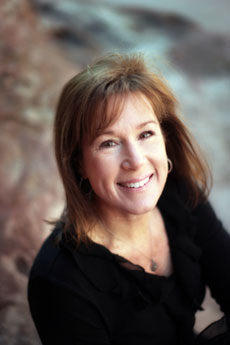 Patients comment that they have never experienced a dental office that genuinely takes care of the patients and gives the level of service we do. They are amazed that we remember personal things about them, call them by name, smile, and truly have a desire to do the best we can for them.
I like my job because Dr. Greenhalgh allows me to do the things I am strong at and he empowers me to make decisions on my own. He is fair, honest and a good person to be around. I am proud of his dentistry and the way he treats his staff and his patients. The gals on my team are like my sisters and we are a close family who look out for one another. I have never worked in a place where everyone had so much respect for each other. This makes the stress level low and we all leave at the end of day without having to think about problems at work.
I have been in management since I was 18 years old and that gives me the confidence to lead people and handle situations with staff or patients that may be difficult or uncomfortable. I am detail oriented and have the ability to see the whole picture, noticing what needs to be attended to. I can talk with patients easily and I feel I act in Dr. Greenhalgh's best behalf, knowing he will back me up on decisions I make. I am a good problem solver and love challenges, so even when things seem all shaken up... I function well."
RANA – Treatment Coordinator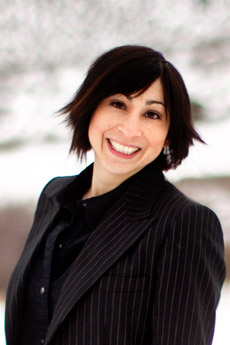 "We set the bar for how to treat patients. When I go to stores or receive services at other locations, even doctor's offices, I always compare that to what we offer and it rarely measures up!
We strive to make sure that patients feel important and have a great visit. We really care about them! I think it's important that they have their questions answered (as far as cosmetic dentistry treatment or insurance). I always tell patients that they can call me about any question that pops up after they leave and I'll help clarify it for them.
Patients notice all this – how we care about them and treat them like family. One patient told us she just passed her bar exam – at her next visit we congratulated her with champagne and a card. She was happy and shocked that we remembered! We just think it's important to acknowledge the big events in our patient's lives.
I love that everyone on our team recognizes my efforts. That appreciation is huge. Dr. Greenhalgh always expects my best, wants me to be happy in my job, and always gives me challenging projects – I love that. And everyone always asks me what I'm smiling about!"
Rana appreciates the family feel of Dr. Greenhalgh's dental team and is proud of the level of patient service we offer. Her upbeat attitude and sunny personality give energy to everyone in the office. Her other interests include Kempo, a martial art form, and going to the gym. Her college degree is in Communication Design and she loves to sculpt, draw and do anything involved with art.
Rana was raised in Colorado and lives in downtown Denver, not minding her commute one bit.
MARY ANN – Dental Assistant/EFDA (Expanded Function Dental Assistant)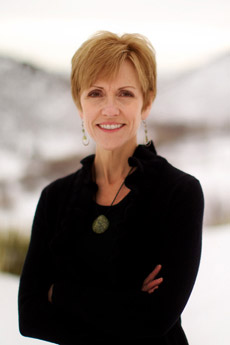 "What we do best is provide constant empathy, support and communication to our patients and team members. The sense of belonging in our team is amazing. Our patients notice this. Many were never aware of what was going on their mouths. We always explain things to them; let them know why a treatment is necessary, and how to prevent dental problems. They tell us "I've never had anyone explain that to me before!"
We develop trust with our patients because we are honest and straightforward with them. The level and quality of dental care we provide and the communication we offer is outstanding. If we didn't provide these things, I wouldn't be here! The best thing I bring to our patients is listening to them.
Our team is like a family. I come from a great family with very strong values. My core values can be lived out when I'm at work and that's vital for me."
Mary Ann's dad was a high-end dental lab technician and she grew up always interested in dentistry and informed about it, which shows in her work. She grew up in the mountain town of Glenwood Springs, CO and has lived in Denver for the past 10 years.
Mary Ann has two grown daughters and will become a first-time grandmother in the summer of 2009. Her interests include spending time with family and friends, maintaining overall health through yoga and meditation and spending time outdoors – hiking, skiing, cycling. She's also an avid artist, specializing in stained glass.
Her calm and caring demeanor makes a big difference to everyone here.
KIMBERLY – Dental Hygienist
"This is a great team and Dr. Greenhalgh is a great leader. Everyone has a great sense of humor and they care about each other and for the patients. Our patients love that things are personalized for them, they love our paraffin wax and the pampering, and they appreciate our follow-through. Dr. Greenhalgh has many long-standing patients and that says a lot about him.
I appreciate that Dr. Greenhalgh trusts us as his staff to do our job well. I love what I do and I love people. I think I add a really positive attitude to our team and to our patients."
In college, Kimberly got her B.A. in social work and worked with seniors and patients with Alzheimer's for many years. When she made the leap into dentistry, she took the lead from her mother, who was a dental assistant. Kimberly has brought her compassion and understanding of people with her into her Dental Hygiene position.
Kimberly's interests include the outdoors and she's an avid walker and skier. As someone who loves being around people, she also enjoys participating in Supper Clubs and spending time with her husband and friends.
Elizabeth - Dental Assistant/EFDA (Expanded Function Dental Assistant)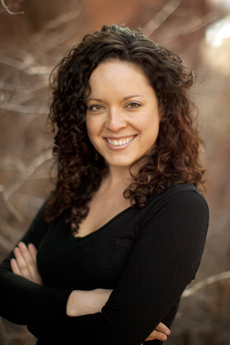 "I actually love working with people who have lots of anxiety about seeing a dentist. I feel very compassionate toward our patients and try to put myself in their shoes to see where they're coming from.
One of our patients recently came in and anxiously told me he'd had a bad dental experience as a child, but felt his fear was really irrational. I told him that it's truly a very real fear, and the fact that I understood and just listened to him helped him past his distress.
He tentatively walked back to the treatment room, where I let him try our soothing paraffin hand treatment. By the time he sat down in the chair he was relaxed, talking and laughing with all of us. I really enjoy recounting stories like that.
I also love the artistic aspect of my work - my work is my passion. From taking impressions to reconstructing teeth, the aesthetic of creating a beautiful smile is like creating a work of art each day.
Some of my patients hug me after their work is completed because they're so happy with how they've been treated here. Our caring and compassionate attitude shows our patients just how special we think they are."
When Elizabeth isn't taking care of our patients she's got lots of outside interests. She loves snowboarding, mountain biking, camping and tubing down rivers, practicing yoga, traveling, exploring new restaurants, music, and dancing – anything from salsa to Zumba.
Her energy and passion make a wonderful contribution to our practice.
Asia - Dental Hygienist
"I always strive to do my best and that means being a hygienist who is an excellent clinician as well as a relationship builder. It's equally important to me to treat our patients with respect - the kind of respect I would give a family member. I really focus on having compassion for my patients because I feel they are each special and unique.
I was born and raised in Shanghai, China. I was very excited to further my education abroad and to explore the world that exists outside of China. I came to Denver in 2003 to attend CU Boulder and then went on to complete the Dental Hygiene program at CU's Health Sciences Center. I realized quickly that this was the right decision for me because I loved interacting with and learning from patients. I have been with Dr. Greenhalgh and our wonderful team since spring of 2011, and each day is an adventure.
I like to get to know people from many backgrounds, so this is the perfect job for me. Dr. Greenhalgh and his team make it their goal to focus on our patients. In addition, they really care about each other, so the chemistry in our practice is very positive. Helping people is one of the most important things I can do, and it just feels good. To help someone achieve a healthy smile and to see their life change because of this is one of my best life experiences."
Asia's taste for exploration leads her to some of her favorite activities - travel and discovering great restaurants. She decided that she wants to visit as much of the U.S. as she can, so she traveled across ten states in three months on her own. She has caught a few Broadway shows and says she has been to nearly every performance at The Denver Center for Performing Arts. And if you want to know about great restaurants from Denver to Boulder, ask Asia. "When I finish exploring the U.S., I will probably start with another country," says this true adventurer.
Donna - Front Desk Receptionist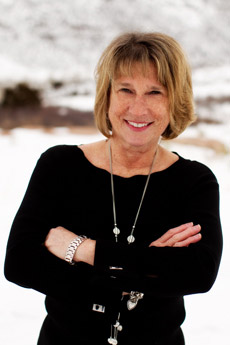 "I worked in the field of education for over twenty years in various capacities – from teaching the deaf to being the Director of Admissions for an independent K-12 school. I definitely wore lots of hats. I loved working with children, I loved my jobs, and I just adore all kinds of people.
When I retired I found I really missed the social interaction I enjoyed so much over the years, so I became part of Dr. Greenhalgh's team when the opportunity arose. I've been here for four years and this is the perfect job for me.
I love making people feel welcome and comfortable. When people call into the office, they tell me 'I can hear your smile' and I love that, because I want them to know we really are interested in and truly care about our patients and their lives.
People often come into the office in pain, afraid or tense about their dental work. I can sense what they're feeling instantly and I want to create a warm and comfortable environment for them the minute they walk through the door, so they can just relax.
We put our patients first and we value their time, so I put an emphasis on letting them know what to expect and to communicate and let them know that things are running on track, not to just assume they already know. I try to put myself in their place and anticipate the needs they might have that day.
Dr. Greenhalgh's team has great chemistry and great communication skills. We respect our patients and strive to explain everything, to make everyone feel understood and comfortable the minute they enter.
I know each patient that comes in each day and I always make sure to greet them by their name, to welcome them the way I welcome someone into my home.
One of my favorite things is to see Dr. Greenhalgh walk into the reception room and take time to sit down and visit with his patients.
When Donna isn't creating a warm community here at the office, she spends time with her husband, her two grown daughters and her new son-in-law. She also loves reading for her book group, being "grandmother" to her daughter's dog a few nights a week, and rejuvenating at their mountain home with her husband on the weekends.
Cosmetic Dentist, Dr. Greenhalgh and his experienced and caring team are ready to give you the best possible dental care. If you would like to schedule a consultation, please call or email our general and cosmetic dentistry office today. Our office serves the areas of Denver and Lakewood, Colorado.
Scott Greenhalgh
3190 South Wadsworth Blvd., Suite 300
Lakewood
,
Co
,
80227
Phone:

303-988-9060

| Fax : 303-479-7599 | Contact Us
Office Hours:
Monday: closed
Tuesday: 11 a.m. - 6 p.m.
Wednesday: 7 a.m. - 1 p.m.
Thursday: 10 a.m. - 6 p.m.
Friday: 7 a.m. - 3 p.m.