No Prep Veneers (Lumineers)
Proudly Serving Denver, Lakewood & nearby areas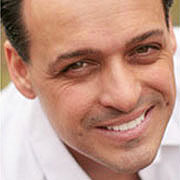 If you are looking to correct less-than-perfect teeth, porcelain veneers are an excellent option. They are thin shells placed over the front tooth surfaces and they can correct many defects at once. Lumineers are even thinner than standard veneers and often compared to the thickness of a contact lens. They are an easy and pain-free way to enhance the look and feel of your natural smile.
Minimally Invasive
Lumineers are made from a reinforced porcelain and do not require much, if any, enamel to be removed. This makes them a reversible procedure. Other types of veneers, being slightly thicker, need a small amount of enamel removed to make room for them. They are then permanently bonded to the teeth so they are not a reversible procedure.
The choice between Lumineers and other types of veneers is one of preference, as they are both safe and effective procedures.
Made From Cerinate® Porcelain
Lumineers are made from Cerinate®, an innovative feldspathic porcelain that is reinforced by leucite crystals. This is why they are more durable and thinner than traditional porcelain veneers. They are made by the California-based company, Den-Mat Holdings, LLC.
Benefits of Lumineers
If you are looking for an inconspicuous and fast way to correct one or more smile defects, Lumineers may be for you. They can change the appearance of teeth that are:
Crooked
Unevenly spaced
Chipped
Broken
Severely discolored
Lumineers can fix these problems quickly. If you have been told by a general dentist that you need orthodontic work, it would be worth your while to have that double-checked by a cosmetic dentist such as Dr. Greenhalgh. If the crowding or crookedness is not too severe, Lumineers or traditional porcelain veneers could be another way to go.
Dental porcelain is resistant to staining, so if your teeth have not responded well to in-office or at-home teeth whitening, Dr. Greenhalgh can solve the discoloration problem using Lumineers or other veneers. Lumineers do not require anesthesia. They are a painless procedure and will leave you with little, if any, sensitivity following treatment.
If you think Lumineers may be right for you or you have dental veneers questions and you live in the Denver or Lakewood, Colorado area, please call or email Lakewood Cosmetic Dentist Dr. Greenhalgh today to schedule your initial porcelain veneers consultation. We look forward to working with you.
Scott Greenhalgh
3190 South Wadsworth Blvd., Suite 300
Lakewood
,
Co
,
80227
Phone:

720-484-8832 or 800-757-6680

| Fax : 303-479-7599 | Contact Us
Office Hours:
Monday: closed
Tuesday: 11 a.m. - 6 p.m.
Wednesday: 7 a.m. - 1 p.m.
Thursday: 10 a.m. - 6 p.m.
Friday: 7 a.m. - 3 p.m.