Replacing Old Fillings
Denver and Lakewood, Colorado
One of the most important decisions to make about your previous dental work is how long should your old fillings be kept? Most dental work does not hurt when it begins to wear out. It is not until later when a cavity has spread under an old filling or a crack develops in a tooth that it may begin to hurt.
Replacing Metal Fillings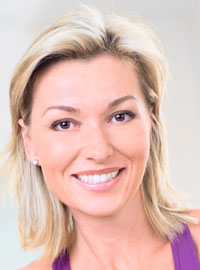 Many people have silver fillings that have lasted a long time. As part of your complete examination, Dr. Greenhalgh will thoroughly evaluate your prior dental work. When any filling begins to wear out, it should be replaced.
When silver fillings wear out a cavity typically forms beneath them. As one continues to bite on this filling, the silver starts to sink into the soft cavity. This can produce a crack in the tooth. Later you can split a tooth through that crack, sometimes requiring a root canal. In some situations you can split the tooth and need to have it removed.
Replacing White Fillings
When a white filling wears out, typically it leaks less, not allowing as much of a cavity to form. If caught early, another small white filling can be done and you can look forward to many additional years of good service.
It is best to replace a filling when there are signs that it is losing its seal. Dr. Greenhalgh can let you see your own fillings with his digital camera. He will take photos of them and assess them with you on his computer monitor. You can see for yourself the health of your current dental work.
Many people decide to have their metal fillings replaced with tooth colored fillings or with porcelain inlays or onlays.
Dr. Greenhalgh can do this as part of a smile makeover, or as a separate treatment. You can have them done all at once, or separately. If you have metal fillings visible in your smile, this replacement makes a dramatic difference and vastly improves the appearance of your smile even without any other treatments.
To learn more and to have Dr. Greenhalgh evaluate your fillings, please contact our cosmetic dentistry to schedule a free tooth colored fillings / white fillings consultation. We serve the areas of Denver and Lakewood, Colorado.
Scott Greenhalgh
3190 South Wadsworth Blvd., Suite 300
Lakewood
,
Co
,
80227
Phone:

720-484-8832

| Fax : 303-479-7599 | Contact Us
Office Hours:
Monday: closed
Tuesday: 11 a.m. - 6 p.m.
Wednesday: 7 a.m. - 1 p.m.
Thursday: 10 a.m. - 6 p.m.
Friday: 7 a.m. - 3 p.m.