Current Trends in Cosmetic Dentistry
Proudly Serving Denver, Lakewood & nearby areas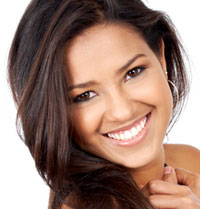 The beauty of today's cosmetic dentistry is the merging of innovative technology, a more preventive and comprehensive approach and better quality materials. As materials continue to evolve, they will no doubt become stronger, longer-lasting, and more aesthetically pleasing.
Also, more cosmetic dentist's offices, like that of Lakewood Cosmetic Dentist Dr. Greenhalgh, offer a calm and soothing atmosphere from the minute you walk in the door. We offer aromatherapy, soft blankets and neck cushions, as well as a friendly welcome.
Lasers have reduced pain, improved precision, made new procedures possible and made old procedures less invasive. Dr. Greenhalgh uses a soft tissue laser which expedites your treatment and increases your safety, as opposed to traditional methods.
The porcelain used in veneers today is more durable and more aesthetically pleasing than materials used years ago. Your porcelain veneers will be customized to enhance your smile and complement your facial features. More practices today, including ours, use specialized ceramists who work with your cosmetic dentist to create precisely customized and attractive-looking dental restorations.
Lumineers are a new and thinner type of veneer than traditional porcelain veneers. They are made from a stronger type of porcelain than other veneers, which enables them to be thinner. Because of their thinness, they require little or no enamel to
Dr. Greenhalgh offers Deep Bleaching™, which is the most powerful teeth-whitening option available. It is effective for stains that do not respond to other methods, even those caused by tetracycline given during childhood when the teeth are still developing. It combines in-office and at-home components, with two different bleaching agents.
Zoom2™ Teeth Whitening is an excellent option if your teeth are less deeply stained. It gives gratifying results immediately; anywhere from six to 10 shades lighter in just one office visit. It includes a follow-up kit that you can use at home to retouch your teeth if they begin to dull.
Today's top-notch dental porcelain comes in a variety of shades, designed to match any enamel color. For the outside of an all-porcelain crown, we use this natural-looking porcelain. For the inside of the crown, we use a porcelain made of zirconia that increases the crown's strength.
An ingredient for success
The American Academy of Cosmetic Dentistry (AACD) reports that besides enhancing your appearance, a new smile can make you appear more:
Intelligent
Interesting
Successful
Wealthy
If you live in the Denver, Colorado area and would like to achieve the smile of your dreams, please contact Lakewood Cosmetic Dentist Dr. Greenhalgh to schedule your initial consultation. Our experienced staff can answer your questions and help get you one step closer to the smile you have always wanted.
Scott Greenhalgh
3190 South Wadsworth Blvd., Suite 300
Lakewood
,
Co
,
80227
Phone:

303-988-9060

| Fax : 303-479-7599 | Contact Us
Office Hours:
Monday: closed
Tuesday: 11 a.m. - 6 p.m.
Wednesday: 7 a.m. - 1 p.m.
Thursday: 10 a.m. - 6 p.m.
Friday: 7 a.m. - 3 p.m.