Porcelain Veneers
Proudly Serving Denver, Lakewood & nearby areas
Visit our Media Room for more videos.
Porcelain veneers are one of the most popular of our cosmetic dentistry procedures. They are versatile, they give fast results and they offer many benefits. You can have them applied as a standalone procedure, or as part of a smile makeover.
What are Porcelain Veneers?
A porcelain veneer is a thin cover of porcelain which is bonded to the front surface of a tooth. It is a way of replacing an impaired front surface and usually includes the biting edge to make your tooth straight, smooth and stronger than it was before.
Several veneers are usually applied in one procedure in order to rejuvenate and refresh a smile and correct defects such as:
Large chips
Large and small gaps
Discoloration that is not responsive to tooth whitening
Unevenness
Worn down teeth
When Dr. Greenhalgh creates your porcelain veneers, he will choose a shade of porcelain to match your natural teeth. Dental porcelain has the same shiny, white look as healthy tooth enamel and your veneers will look the same as your other teeth. Only you and Dr. Greenhalgh will know that you have veneers.
If only a few veneers are crafted, they are matched to the color of your neighboring teeth and tooth whitening is an excellent option for a good result. If you want a really white, straight smile, you'll want more veneers.
Who is a Candidate for Porcelain Veneers?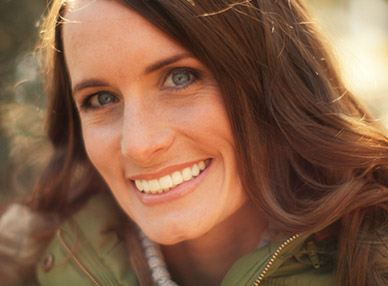 The procedure and the veneers themselves are designed so that they're appropriate for the vast majority of patients. So if you're considering porcelain veneers, you're probably able to enjoy their benefits.
That said, porcelain veneers are not for everybody. Denver cosmetic dentist Scott Greenhalgh will examine you to ensure that porcelain veneers are right for you. If they aren't, he'll work with you to find a treatment that is appropriate for your specific goals.
If you have a cosmetic complaint that can be addressed by porcelain veneers, Dr. Greenhalgh will then evaluate your teeth and general health in order to make sure you are a sound candidate for these veneers.
Good candidates:
Possess basically sound, healthy teeth
Are not suffering from gum disease
Have reasonable expectations for porcelain veneers
Do not grind or clench their teeth
Are in good overall health with no active infections
Have fully mature, developed teeth
If you have other conditions, Dr. Greenhalgh will discuss treatment options with you that might not include porcelain veneers.
Benefits of Porcelain Veneers
Porcelain veneers are color-stable. In other words, they do not change color. Therefore, they are an ideal option if you have teeth that don't respond well to tooth whitening or if you have other characteristics on your teeth that look funny after bleaching.
For example, fluorosis, a condition caused by over-exposure to fluoride as a child, can create white or brown blotches when you undergo tooth whitening. Porcelain veneers can cover up these blotches so that you have beautiful white teeth.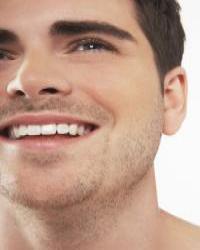 Dr. Greenhalgh can also design your porcelain veneers to match the color and shade of adjacent natural teeth. The ceramic composition of veneers mimics the translucency of your tooth enamel, giving them a more natural appearance than other restorations.
Braces are not for everyone. They can be awkward, uncomfortable, and unsightly. If you don't want to spend the time necessary to straighten your teeth through orthodontics, porcelain veneers may be an ideal solution to your cosmetic goals. They are often referred to as "instant orthodontics" since they create the illusion from the front that your teeth look straight.
In particular, porcelain veneers can achieve dramatic results on rotated teeth which are sitting at a wrong angle, often as much as 90 degrees off from where they should lie. By placing a veneer on the front of your rotated tooth, Dr. Greenhalgh can make your tooth appear straight and beautiful.
Finally, durability is one of the most significant benefits associated with porcelain veneers. The strength of porcelain veneers is due to the way they are bonded to the teeth. When Dr. Greenhalgh performs the porcelain veneer procedure, he removes a small portion of the enamel of the teeth that will receive the veneers. When the veneers are on your teeth, you will be able to chew and bite as you normally would. In some situations, "no prep" veneers (or Lumineers) can be made with essentially no trimming of the enamel.
Porcelain veneers are extremely durable, but they are not impervious to breaking. If your teeth can break, so can your veneers. This is why you need to take care of your veneers by practicing sound dental hygiene and maintaining them the way you would your natural teeth.
Porcelain Veneer Options
Many companies make porcelain veneers. Some of your options include:
Most are adequate. In our experience, an excellent result with your new veneers depends on two main factors: the skill of your cosmetic dentist and the skill of your dental ceramics laboratory. It is our belief that there are a lot of very "average" results. Our focus is to create exceptional results. To do that, we use a lab that customizes each case.
Expectations For Your Porcelain Veneers
Dr. Greenhalgh uses the following imaging tools to help you get a clearer picture of what your smile will look like with porcelain veneers:
A wax up is a three dimensional replica of your new smile. Dr. Greenhalgh will take an impression of your teeth, discuss your desired changes with you, and send the impression to a dental lab where your wax replica will be constructed.
Once your wax up is completed, you will be able to preview your results. Your wax up will help you better understand what can be achieved through your procedure, and it enables Dr. Greenhalgh to more accurately accomplish your aesthetic goals.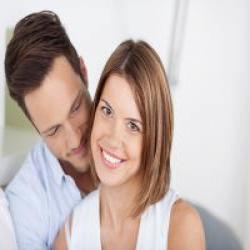 Smile-Vision is a computer generated simulation of what your smile will look like after your porcelain veneers procedure. Dr. Greenhalgh will take a digital photo of your smile. This photo is sent to the Smile-Vision lab, where your computer generated simulation is created. Once completed, your Smile-Vision simulation will give you a realistic view of the outcome of your procedure.
It is important to understand that porcelain veneers will not be able to achieve beautiful aesthetics with all teeth. In general, teeth that have a lot of fillings in them are better candidates for dental crowns than porcelain veneers. In particular, teeth with silver fillings are not well-suited for porcelain veneers because when tooth structure is removed to prepare your tooth for a veneer, the dark color of the silver filling could show through.
If you grind your teeth heavily, it is important to discuss this with Dr. Greenhalgh before getting porcelain veneers. They are a very durable restoration, but within reason. Heavy tooth grinding can potentially break your veneers over time.
If you are in the Denver or Lakewood, Colorado area and would like to schedule aporcelain veneers consultation with Dr. Greenhalgh, please call or email our dental veneersoffice today. We look forward to meeting with you.
Scott Greenhalgh
3190 South Wadsworth Blvd., Suite 300
Lakewood
,
Co
,
80227
Phone:

720-484-8832 or 800-757-6680

| Fax : 303-479-7599 | Contact Us
Office Hours:
Monday: closed
Tuesday: 11 a.m. - 6 p.m.
Wednesday: 7 a.m. - 1 p.m.
Thursday: 10 a.m. - 6 p.m.
Friday: 7 a.m. - 3 p.m.