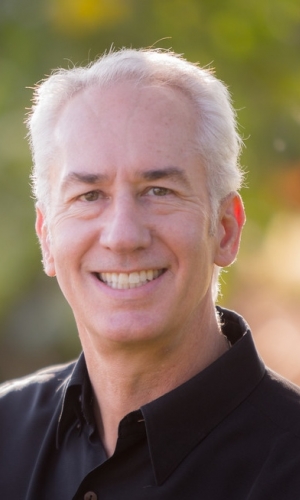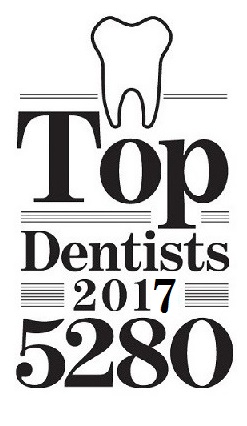 Dr. Scott Greenhalgh has lived in Denver since 1978. After graduating with honors from Littleton High School, he attended the University of Colorado at Boulder between 1980 and 1984 where he obtained his B.A. He then went to the University of Colorado School of Dentistry and graduated in 1988 with a DDS degree (Doctor of Dental Surgery).
Dr. Greenhalgh was one of three residents chosen for the General Practice Residency Program at St. Joseph Hospital in 1989-1990. Then he created the Osage Dental Clinic, sponsored by St. Joseph Hospital. Dr. Greenhalgh also joined the staff at Denver General Hospital, teaching implant dentistry, and was an assistant professor at the University of Colorado School of Dentistry teaching in the Dental Hygiene Department.
In 1991, he began his private practice near the DU-area and enjoyed that until 1996, when he joined the Westwood Dental Group in Lakewood. He's grateful to have studied with some of the world's most notable dentists and with a master ceramicist. Dr. Greenhalgh emphasizes cosmetic dentistry, <>a href="https://www.scottgreenhalghdds.com/dental-implants", and bite balance and function (TMJ and occlusion), as well as general preventative family care.
He's also had the privilege of forming a number of dental study clubs including the CHIEF Dental Study Club, Tonic Marketing Study Club, and VisionaryEndeavors.
Schedule your dental exam and cosmetic dentistry consultation with Dr. Greenhalgh in Lakewood today by calling (303) 988-9060 or fill out the form on this page. Scott Greenhalgh, DDS and our experienced staff of dental professionals serve patients in Denver, Lakewood and surrounding areas of Colorado.

Learn more about Dr. Greenhalgh and his accomplishments below: 
Personal Life & Hobbies
Beyond dentistry, Dr. Greenhalgh has been happily married to his wife, Tracy, for 32 years. They have three children who are 26, 24, and 19. He enjoys many recreational activities with his family and friends such as:
Skiing
Bicycling
Mountain biking
Hiking
Traveling
Music
Photography
Coaching soccer
Achievements & Awards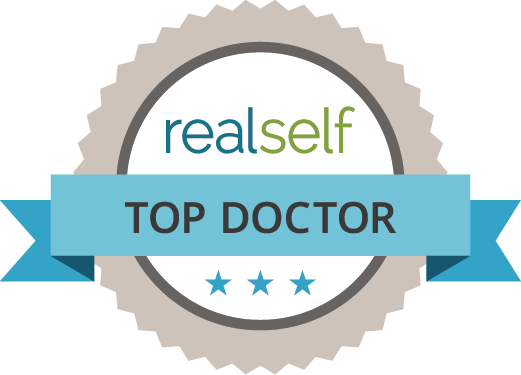 In 2005, Dr. Greenhalgh was invited by Dr. Ole Jensen, a prominent Denver oral surgeon, to demonstrate a new implant procedure to other doctors who attended. He's been recognized by his peers and many local and national associations and media outlets for his dentistry expertise and compassion for patients.
Some of the awards Dr. Greenhalgh has received include:
Castle Connelly's America's Best Cosmetic Doctors and Dentists, 2005
Consumer Research Council America's Best Dentists, 2007-2008 in Cosmetic Dentistry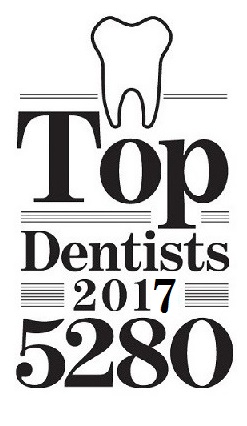 5280 Magazine's Top Dentists and Doctors lists have been Denver's go-to-guides recommending the city's best health professionals for nearly twenty years.
Based on an in-depth peer-review survey in which hundreds of dentists and specialists throughout Colorado cast thousands of votes on the abilities of other dentists and specialists, Dr. Greenhalgh has been honored to have been selected by his peers and colleagues as a leader in Denver dentistry and as a 5280 Magazine Top Dentists and Doctors each year from 2012 - 2018. 
"I was surprised and excited to receive this award" said Dr. Greenhalgh. "It is confirmation that all the little things we do for our patients do affect their results and that the other voting Doctors can see that."
We're also happy to announce that the dentistry specialists we regularly refer our patients to are on the 5280 Magazine's Top Dentists and Doctors list as well. This means you'll get a top-tier experience with Dr. Greenhalgh and with the specialists he's carefully selected for you.
Denver Cosmetic Dentist, Dr. Scott Greenhalgh, DDS was also named a recipient of the 2011 Customer Satisfaction Award for Excellence in Customer Care, presented by  Talk of the Town News, Customer Care News and Celebration Media.
The award honors companies and professionals that provide excellent customer service, as reported by their customers through no-cost, user review websites. The reviews are analyzed by a team of researchers who calculate a star rating system based on these data, which determines a business' award eligibility.
To determine 2011 award recipients, Celebration Media's dedicated team of researchers spent more than 6,000 hours analyzing data from multiple websites that detailed customer's experiences at organizations across the U.S. and Canada. Among the types of organizations and professionals eligible to receive these awards are hospitals, dentists, accountants, physical therapists, veterinarians, optometrists, insurance, chiropractors, lawyers, financial planners, restaurants, bakeries, event centers, home improvement companies, florists, spas, salons and mortgage companies, in addition to several other categories.
This is the third year Celebration Media, Talk of the Town and Customer Care News have honored companies with its Customer Satisfaction Award for Excellence in Customer Care.
For more information about the award or its sponsors, please contact CMUS and Talk of the Town News at 877-498-6405.
What Our Patients Say About Dr. Greenhalgh...

Absolutely recommended.
I chose Dr. Greenhalgh after searching the web for local dentist information and reviews. I cannot say enough great things about Dr. Greenhalgh and his entire staff. They are so welcoming and friendly that I immediately felt comfortable. Dr. Greenhalgh repaired chips on my front teeth with bonding and I could not be happier with his work. My experience is that he gives great attention to detail and patient satisfaction. I'm so happy to have found him and his wonderful staff.
Education
Dr. Greenhalgh has many years of experience in various forms of dentistry and obtained degrees and fellowships from these institutions:
Fellow, American Academy of Hospital Dentistry 1990
General Practice Residency, Saint Joseph Hospital—July 89 to June 90
Advanced Education in General Dentistry Residency, University of Colorado School of Dentistry—Jan 88 to Dec 88
University of Colorado School of Dentistry, Doctor of Dental Surgery—Aug 27, 1988
Professional Associations & Memberships
Dr. Greenhalgh believes in continuing his education and training as often as possible. He's a member of these organizations and more:
Dentistry Experience
Our cosmetic dentist has worked with many skilled professionals in the dentistry field at several dentistry offices in Colorado, which include:
Private Dental Practice
Westwood Dental Group
3190 S. Wadsworth Blvd., Suite 300
Lakewood, Colorado 80227
(June 96-Current)
Advisory Committee Member
Concorde Career Colleges, Inc.
Denver, CO
(Jun 99 to Jun 05)
Administrative Partner,
Arbor Dental Group,
Westwood Branch
Denver, CO
(Mar. 00 to Jul. 01)
Private Dental Practice
1605 E. Evans Ave.
Denver, CO 80210
(Aug 95 to Jun 96)
Attending Dental Staff
St. Joseph Hospital
General Practice Residency Program
Denver, CO
(Aug 91 to Aug 96)
Attending Dental Staff
Denver General Hospital
General Practice Residency
(Implant Prosthetics)
Denver, CO
(Aug 95 to Jun 96)
Director, Osage Initiatives
St. Joseph Hospital
Mobile Dental Unit
Denver, CO
(Feb 91 to Nov 92)
Read what our patients are saying!
"I have been avoiding going to the dentist for about three years. Recently, I needed a root canal and happened to call Dr. Greenhalgh's office. The entire staff is helpful and friendly. They seem genuinely concerned about my comfort and have helped me deal with my anxiety. Thanks to Dr. Scott Greenhalgh and his team, I was able to have the root canal done, a much-needed crown made, plus other dental work taken care of. I am so thankful that I found Dr. Scott Greenhalgh!"
Click here to read more reviews
Schedule Your Cosmetic Dentistry Consultation with Dr. Greenhalgh
If you're unhappy with your smile or it's time for one of your bi-annual dental exams, please contact Scott Greenhalgh, DDS in Lakewood today at (303) 988-9060 to schedule your appointment. You can also click here to send us a consultation request form, and our staff will get back to you at the earliest! Our cosmetic dentistry office serves patients in the Denver and Lakewood, Colorado areas.