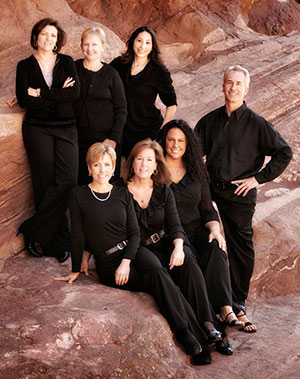 We understand that choosing a cosmetic dentist in Denver is a difficult task. Learning a bit more about Dr. Greenhalgh and the practice he has worked so hard to craft might help you in your research.
Dr. Greenhalgh and his staff are, above all else, committed to your well-being and your goals. We have a proven track record of helping patients like you safely achieve their cosmetic goals in a pleasant, relaxing environment.
If you're a Denver, Colorado-area resident and you're looking for a proven cosmetic dentist, please call Dr. Scott Greenhalgh today at 303-988-9060 for a consultation.
Dr. Greenhalgh
Of course, your primary consideration when choosing a cosmetic dentistry office will be the quality of the cosmetic dentist. Dr. Greenhalgh is uniquely equipped to help you as you embark upon this journey.
A University of Colorado graduate, Dr. Greenhalgh has lived in Denver since 1978 and has been a practicing dentist since 1989. During that time, he has been repeatedly recognized as one of the Denver area's finest cosmetic dentists.
He is a member of the American Academy of Cosmetic Dentistry and several other important professional organizations. More importantly, Dr. Greenhalgh has proven capable of meeting all of his patients' cosmetic dentistry needs, ranging from porcelain veneers to dental implants.
You can read more about our cosmetic dentist at our Meet Dr. Greenhalgh page.
Our Staff and Our Facility
Of course, a dental office is about more than just the dentist. You'll interact with an entire network of medical assistants and administrative staff. And at Dr. Greenhalgh's office, everyone you meet is committed to making your experience as pleasant as possible.
You can Meet Our Staff for more information about each and every member of our team. But whether you're a nervous patient who needs re-assurance from your hygienist or you're looking for help understanding your financing options, you'll find only smiles and helpful information from our team.
Finally, our office is equipped with the latest in dental technology. From digital imaging of your teeth to laser dentistry, we are committed to making sure our patients get the best possible care.
Because that's what this is about: helping you. Making sure you enjoy your experience. And leaving you thrilled with your new smile and the new friends you've made at our office.
If you live in the Denver, Colorado area and want to speak to our cosmetic dentist about your options, please contact Scott Greenhalgh, DDS today for a consultation.


Top Porcelain Veneers Doctor 2011


Top Dental Crown Doctor 2011


Top Lumineers Doctor 2011


Top Teeth Whitening Doctor 2011