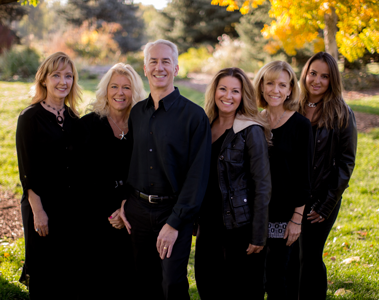 We understand that choosing a cosmetic dentist in Denver is a difficult task. Learning a bit more about Dr. Greenhalgh and the practice he has worked so hard to craft might help you in your research. Dr. Greenhalgh and our staff are, above all else, committed to your well-being and your goals. We have a proven track record of helping patients like you safely achieve their cosmetic goals in a pleasant, relaxing environment.
If you're a Denver, Colorado-area resident and you're looking for a proven cosmetic dentist, please call Dr. Scott Greenhalgh today at (303) 988-9060 for a consultation. We serve patients in Denver, Lakewood, Golden, and nearby areas of Colorado.
About Dr. Greenhalgh
Of course, your primary consideration when choosing a cosmetic dentistry office will be the quality of the cosmetic dentist. Dr. Greenhalgh is uniquely equipped to help you as you embark upon this journey.
A University of Colorado graduate, Dr. Greenhalgh has lived in Denver since 1978 and has been a practicing dentist since 1989. During that time, he has been repeatedly recognized as one of the Denver area's finest cosmetic dentists.
He is a member of the American Academy of Cosmetic Dentistry and several other important professional organizations. More importantly, Dr. Greenhalgh has proven capable of meeting all of his patients' cosmetic dentistry needs, ranging from porcelain veneers to dental implants.
You can read more about our cosmetic dentist at our Meet Dr. Greenhalgh page.
Our dental office is about more than just the dentist. Some other aspects of our Denver location include: 
Our Staff and Our Facility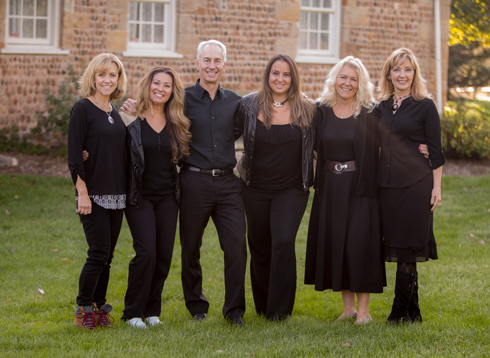 You'll interact with an entire network of medical assistants and administrative staff. And at Dr. Greenhalgh's office, everyone you meet is committed to making your experience as pleasant as possible.
You can Meet Our Staff for more information about each and every member of our team. But whether you're a nervous patient who needs re-assurance from your hygienist or you're looking for help understanding your financing options, you'll find only smiles and helpful information from our team.
Finally, our office is equipped with the latest in dental technology. From digital imaging of your teeth to laser dentistry, we are committed to making sure our patients get the best possible care. Because that's what this is about: helping you. Making sure you enjoy your experience. And leaving you thrilled with your new smile and the new friends you've made at our office.
What We Believe
Our cosmetic dentistry philosophy is simple but profound. It has three basic tenets:
Safety: We are stewards of your dental health. We recognize that any dental procedure has the potential to damage that health, and we take that seriously. All the procedures we offer are proven, safe and effective—we would not offer them if they weren't. Safety begins well before you undergo your procedure. We will first thoroughly evaluate your state of dental health to determine if you are a good candidate for a cosmetic procedure.
A Patient-Centric Approach: Our office is not an assembly line, and you are not a number. We recognize that every one of our patients has unique dental and cosmetic needs, and we work with those needs throughout the process. We promise to listen to you, whether you're telling us your goals or explaining that some element of a procedure is causing you discomfort.
Performing the Right Procedure: A patient-centric approach means ensuring you receive only those procedures that are right for you. We will not push you to undergo an unnecessary cosmetic procedure: Your dental health is more important than our profit margins. Dr. Greenhalgh has been practicing cosmetic dentistry for decades. You can trust in his experience and ethics.
We understand you likely still have questions about our practice and about Dr. Greenhalgh. We'll be happy to answer those questions and address any concerns you might have—we are committed to transparency.
We Offer You More
After their thorough exam and consultation, our new patients consistently exclaim, "Why didn't any other dentist tell me that before?"
Dr. Greenhalgh and his staff will help make you feel at home and listen to your concerns. Then, Dr. Greenhalgh will explain every aspect of your treatment and eagerly answer any questions you still have.
We offer extensive treatment options in both general and cosmetic dentistry.
Visit our Media Room for more videos.
We have a highly knowledgeable staff who has participated in intensive customer service training sessions. They are consistently kind and cheerful, anticipating your every need. Our whole office places a very high priority on clear and effective communication.
Clear communication helps us to keep a strong focus on prevention of dental problems. By giving you respect and personalized attention, we try to inspire you with our vision of positive change—your increased dental health and beauty.
For your convenience:
We provide in-house specialists.
We have an in-house lab.
We offer a flexible schedule to fit your needs.
We offer clear financial options and communication so there are no surprises.
We have hundreds of satisfied patients. Please see Rave Reviews for some of the testimonials we have received.
Read what our patients are saying!
I have been avoiding going to the dentist for about three years. Recently, I needed a root canal and happened to call Dr. Greenhalgh's office. The entire staff is helpful and friendly. They seem genuinely concerned about my comfort and have helped me deal with my anxiety. Thanks to Dr. Scott Greenhalgh and his team, I was able to have the root canal done, a much-needed crown made, plus other dental work taken care of. I am so thankful that I found Dr. Scott Greenhalgh!
Dr. Greenhalgh has been our dentist for more than 10 years. He was referred by the Bruce Family, who are very close friends. We enjoy our care with the facility. Although we have moved to Arvada, we do not mind going out of our way to get the constant good dental care we have had all these years. Congratulations on any award you receive, Dr. Greenhalgh. You surely will receive our business now and in the future.
Click here to read more reviews
Television, Movies, or Music
There is a television in each room, for tuning into satellite TV and your favorite program. You can choose from an array of DVDs to watch or music to listen to, or you might prefer to just enjoy the stunning foothill and mountain views from our third-floor windows. We hope you will sit back and relax.
Comfort During Treatment
When you arrive at our practice you'll notice the difference. The warm, inviting atmosphere begins when you enter our reception room, which was designed to feel like a boutique hotel lobby. We also offer a coffee and juice bar to refresh you. We really want you to feel taken care of, so we offer aromatherapy scents to ease your cares and a pampering paraffin hand wax to soften your hands and calm your spirit.
During treatment, we will give you dark glasses to reduce lighting glare, and a mouth support to keep your jaw muscles comfortable. Our friendly, caring staff will provide you with comforts like a neck pillow, a blanket, hand lotion, lip balm and Bose noise-canceling headphones.
Our overhead computer monitor will show you the same images that Dr. Greenhalgh sees of your teeth so you can see everything that's going on in your mouth before starting your treatment. Our goal is to gain your complete trust and confidence in the dental care you will receive.
We have imaging software which allows you to see your smile change simulations and an X-ray screen within easy view on the counter. Dr. Greenhalgh will apply a topical numbing gel before your anesthetic is given and his injection technique is gentle and slow, which radically reduces discomfort.
Our technology is up-to-date and proven to be beneficial for your health and comfort. For more details about your office visit, please see What to Expect on Your First Visit.
Healthcare
In recent years, healthcare, like everything else in our lives, has been accelerated considerably. Doctors, dentists, and other professionals are becoming efficiency experts in managing their too-valuable time. People are rushed through an appointment with only a small fraction of their time spent actually seeing the doctor.
How Amenities Help Your Experience & Quality of Care
Our spa amenities can help you relax during your visit with Dr. Scott Greenhalgh. Believe it or not, this actually improves the quality of care you receive! Many people with dental anxiety say they have a hard time getting numb or relaxing enough for dental treatment. This is not in their biology; it's in their environment.
We offer sedation dentistry, but we also encourage people who haven't been to our practice before to come in and see how they feel first. You will be amazed at how little things can make your dental visit go more quickly and enjoyably, making it easier and more pleasant to come back for your next routine visit.
Getting the best possible dental care means making the best decisions about your dental treatments. To do this, you need to be relaxed and able to focus on the information you are receiving.
If you are too worried or hurried to hear what is being said, you won't be able to understand your options. The same goes for homecare instructions. And we want you to have all the time you need to ask your questions and bring up any concerns you may have.
Providing amenities also helps us give you the best care possible. The other peril of so-called efficiency experts is that they want everything to run like a machine, and not at a human pace. Providing amenities keeps us from forgetting that every patient is a person and deserves to be treated with care, patience, and respect, not just rushed from one procedure to the next.
Quality dental care is more than taking care of your teeth, it's taking care of you. The spa amenities we offer are one aspect of our commitment to our patients.
Schedule Your Cosmetic Dentistry Consultation in Denver
Cosmetic dentistry is increasing in popularity. This is as true in Denver as it is in the rest of the country. And this is perfectly understandable: cosmetic dentistry can dramatically rejuvenate your smile, which is of incomparable importance. But when choosing a cosmetic dentist, it's important to get to know your doctor and his or her practice. You want to learn what the doctor believes and how those beliefs impact his or her practice of cosmetic dentistry.
If you live in the Denver, Colorado, area and you're looking for a cosmetic dentist you can trust, please call Scott Greenhalgh, DDS today at (303) 988-9060 for a consultation. Dr. Greenhalgh and our compassionate staff serve patients in Denver, Lakewood, and Golden, Colorado.