Dr. Scott Greenhalgh offers a wide range of dental services to patients in the Denver and Lakewood areas. Whether you're interested in cosmetic dentistry treatments to revamp your smile or simply in search of a general dentist to help you take care of everyday oral health issues, Dr. Greenhalgh can address all of your needs.
To schedule an appointment at our Lakewood dental office, please call 303-988-9060 today.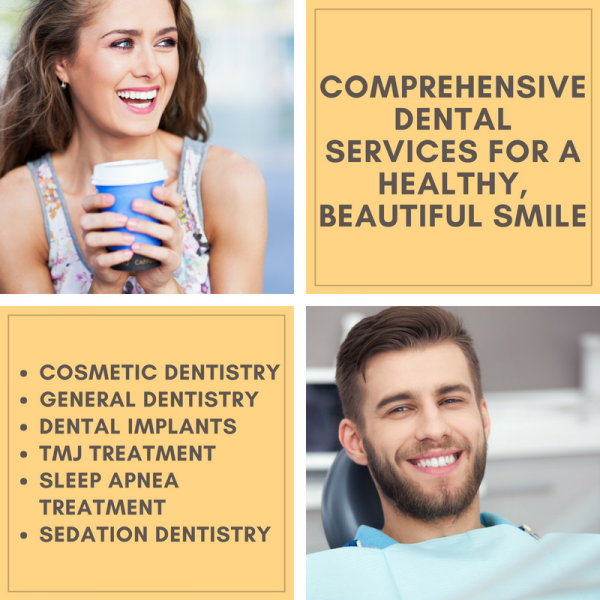 Cosmetic Dentistry Services
Throughout his career, Dr. Greenhalgh has made cosmetic dentistry a primary focus of his practice. He uses the finest quality materials to ensure your procedure delivers a beautiful smile that helps you look your best.
We offer a comprehensive array of cosmetic dentistry treatments in order to address just about any aesthetic issue you may need to correct. Depending on your unique needs and goals, Dr. Greenhalgh may recommend one or more of the following cosmetic dentistry treatments:
General Dentistry Services
Maintaining healthy teeth and gums is crucial to your overall health. Tooth decay and gum disease can result in much more than tooth loss; it can increase your risk of serious general health conditions. Dr. Greenhalgh is committed to helping you maintain optimal levels of oral health for years to come.
We offer the following services to address just about any oral health issue you may experience:
Dental checkups and professional teeth cleanings
Additional Dental Services
Dr. Greenhalgh has the training and experience to address just about any issue related to your oral health. He offers dental implants to provide a permanent replacement for missing teeth. Dental implants replace your missing root in addition to your missing tooth, which will prevent additional bone and tooth loss down the road.
We also offer comprehensive TMJ treatment to help restore a properly aligned jaw. TMJ can result in a wide range of painful and debilitating symptoms. By placing your jaw in its ideal resting position, Dr. Greenhalgh can help you eliminate TMJ pain once and for all.
Sleep apnea is a serious condition impacting millions of Americans. It occurs when your airway becomes blocked while you sleep. When left untreated, sleep apnea increases your risk of a variety of dangerous health conditions such as heart attack, stroke and diabetes. Dr. Greenhalgh offers a wide range of sleep apnea treatments that will keep your airway open and restore a restful night of sleep.
We also offer sedation dentistry for patients who experience dental anxiety. If you've put off important dental procedures due to a fear of the dentist, ask Dr. Greenhalgh how sedation dentistry can help you.
Patient Testimonial
"Absolutely recommended. I chose Dr. Greenhalgh after searching the web for local dentist information and reviews. I cannot say enough great things about Dr. Greenhalgh and his entire staff. They are so welcoming and friendly that I immediately felt comfortable. Dr. Greenhalgh repaired chips on my front teeth with bonding and I could not be happier with his work. My experience is that he gives great attention to detail and patient satisfaction. I'm so happy to have found him and his wonderful staff." - K.T.
Click Here To Read More Reviews!
Call Dr. Greenhalgh Today For A Consultation In Lakewood!
Please contact Dr. Scott Greenhalgh using the form on this page or call 303-988-9060 today to schedule an appointment. We serve patients in Denver, Lakewood and throughout the surrounding areas of Colorado.