Dental anxiety afflicts millions of Americans. If you're one of these Americans, you know that we're talking about difficult, debilitating anxiety that makes visiting the dentist a truly excruciating experience.
Dr. Scott Greenhalgh offers sedation dentistry so that Denver-area residents like you can undergo the dental work you need without putting undue stress on your system. With sedation dentistry, we can place you in a relaxed state, leaving you comfortable and in a position to enjoy your dental experience.
We understand that if you suffer from dental anxiety you probably have questions about sedation dentistry. Dr. Greenhalgh is happy to answer those questions, address your concerns and provide you with all of the information you need.
If you live in the Denver, Colorado area, sedation dentistry might be a solution to your dental anxiety. For more information, please call Scott Greenhalgh, DDS today at 303-988-9060.
What Is Sedation Dentistry?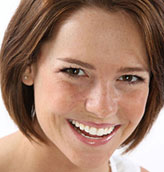 At Dr. Greenhalgh's office, we use two different terms to refer to two different forms of sedation dentistry: conscious sedation and deep conscious sedation.
Conscious sedation involves the use of an oral sedative, taken right before your procedures. This sedative places you in a relaxed, dream-like state, but you remain conscious and communicative. The sedative is combined with a local anesthetic, though you won't feel that being applied.
Deep conscious sedation is ideal for patients dealing with truly debilitating dental anxiety. In this version of sedation dentistry, a fully trained and certified anesthesiologist administers an IV anesthetic. However, this anesthesia will not render you unconscious. It will not be the equivalent of general anesthesia before surgery, for example. Instead, you will be able to move your head and open your mouth in response to Dr. Greenhalgh's instructions.
The term "sleep dentistry" is often conflated with sedation dentistry, but the two are quite different. We use the terms conscious sedation and deep conscious sedation in order to avoid confusion and more fully explain the reality of the procedures.
Am I a Candidate for Sedation Dentistry?
Fortunately, most patients who suffer from dental anxiety are good candidates for sedation dentistry. The procedure itself is quite safe, and we use only safe, effective and proven sedatives as part of our practice.
It's important you are completely transparent about your medical history, including any anesthesia allergies you might have. Further, sedation dentistry is best practiced when you are in sound physical health, so you should also be honest about any illnesses you might be suffering.
Whatever the specific cause of your dental anxiety, you don't need to suffer during your visits to the dentist's office. Dr. Greenhalgh is committed to ensuring that your experience with us is pleasant and relaxed.
If you live in the Denver area and you would like to learn more about sedation dentistry, please call Scott Greenhalgh, DDS today at 303-988-9060 or contact us online.