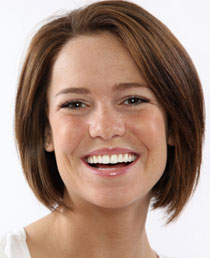 Do you have any missing teeth? If you have been delaying a dental visit out of reluctance to have a bridge, please know that we can help in a way that will not cause you any discomfort or anxiety.
Dr. Scott Greenhalgh will take whatever time is needed to listen to your concerns, answer your questions and understand your past dental experiences. Please call 303-988-9060 for service in and around Lakewood, Colorado.
Why Do I Need a Dental Bridge?
Because a missing tooth can gradually allow all sorts of problems, it is a good idea to have that gap filled. During during consultation, Dr. Greenhalgh will explain the different ways of doing it.
If the gap is left too long, the adjacent teeth will slowly move to fill it. This misalignment can interfere with your bite, producing jaw, TMJ, or gum problems. You can read more about jaw joint problems on our TMJ page.
Traditional Bridges
Traditional bridges consist of an artificial tooth (or two) attached to the two neighboring teeth with metal "wings". Those neighboring teeth are trimmed down to have dental crowns placed on them to support the bridge. The bridge is cemented in place and left permanently. A bridge can last from 5 to 20 years depending upon how you care for it.
This same arrangement can also be done using all porcelain, with the artificial tooth (called a pontic) connected to its neighbors through porcelain attachments. This avoids that dark metal component in the mouth.
Cantilevered Bridges
If you think of a cantilevered balcony, you will have this idea. The balcony is held in place by its attachment to the building and needs no support from beneath. A cantilevered bridge is held by its connection to adjacent teeth on one side only. These are used for back teeth when there is no tooth on the other side and in places where the neighboring teeth are strong enough.
Maryland Bonded Bridges
Very small slots are trimmed into the supporting teeth. The new bridge is bonded to the back surfaces of adjacent teeth using a dental resin. Bonded bridges are more suited to front teeth which do not need a strong chewing surface. The main advantage is that the supporting teeth need only minimal trimming.
Implant-Supported Bridges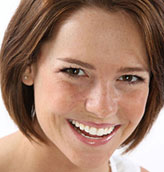 In these days of sophisticated dental technology, bridges can be securely anchored with dental implants. This option gives you a permanent, safe, and healthy solution to any missing teeth you might have. You can also still have the more conventional types of bridge which are attached to other teeth. Dr. Greenhalgh will talk with you about these options and help you decide which is best.
Please call 303-988-9060 or email Scott Greenhalgh, DDS to schedule your tooth replacement consultation. We serve patients in Lakewood, Denver and surrounding areas.