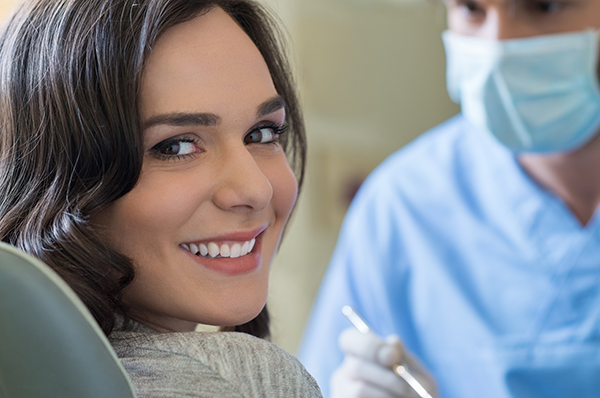 Your oral health is an essential part of the wellbeing of your entire body. Studies have shown that gum disease and missing teeth can increase your chance of heart disease, diabetes and stroke. What's more, your smile is an important part of every first impression whether it's a date or an interview. Cosmetic dentistry treatments such as teeth bonding can improve both the health and appearance of your smile.
If you're interested in teeth bonding, please contact our cosmetic dentist in Denver today at (303) 988-9060 to schedule your dental exam and consultation. Dr. Scott Greenhalgh serves clients in Denver, Lakewood and nearby areas of Colorado.
What Is Teeth Bonding?
Visit our Media Room for more videos.
Teeth bonding is a composite resin material used to repair various cosmetic tooth flaws such as chipped teeth. Teeth bonding can also refer to the process of bonding various dental restorations to the teeth. This cosmetic dentistry treatment uses a versatile and useful high-tech plastic substance that can correct dental defects such as:
Gaps between teeth
Minor crookedness
Unevenly sized teeth
Tooth discoloration resistant to tooth whitening
Small chips
Shallow cracks
What Are the Advantages & Disadvantages of Tooth Bonding?
Tooth bonding is a non-invasive procedure which can be done in one visit to our Denver office. The composite resin is matched to the color of your natural teeth and offers a simple, convenient way to correct cosmetic flaws. Teeth bonding is an effective treatment for many patients which offers several advantages. However, teeth bonding isn't the right choice for everyone.
Although tooth bonding may be the best option for some, it can be less durable and aesthetically appealing than other cosmetic dentistry treatments Dr. Greenhalgh offers. During your initial consultation, our cosmetic dentist will discuss your goals for your smile and the best way to achieve your priorities. Treatments comparable to teeth bonding include:
View our Before and After Gallery to see the results of various cosmetic dentistry options.
How Is Teeth Bonding Completed?

Tooth bonding is completed in a single visit following your initial consultation. Dr. Greenhalgh will apply the dental bonding material incrementally, building up the restoration needed for your tooth issue. He will do any necessary fine-tuning and use a curing light for a few seconds to harden the composite resin. The bonding substance is now hard and firmly affixed to your tooth.
You can care for your bonded teeth the same way you care for your natural teeth, by brushing twice a day and flossing to remove plaque and food particles from all surfaces. Be careful not to chew on hard things such as pens and ice as it could damage your newly bonded teeth.
How Long Does Tooth Bonding Last?
There is no definite time limit, but tooth bonding can last up to ten years or longer. Bonding can crack and chip when placed under chewing or biting pressure and may eventually discolor. Your tooth bonding can be repaired or replaced when needed.
Why Choose Denver Cosmetic Dentist Dr. Scott Greenhalgh?
Dr. Greenhalgh always talks with new patients to identify what aspects of your teeth you'd like to fix and any oral health issues that may be concerning you. He will conduct a thorough dental exam, taking digital photographs and X-rays and explaining what he sees happening with your dental health. Only after all issues have been discussed and your questions have been answered, will Dr. Greenhalgh proceed with any dental work.
We realize many people have anxiety about visiting the dentist. We understand that feeling and offer options to ease dental work anxiety.
If you're unhappy with any aspect of your teeth or overall smile, please contact our cosmetic dentist in Denver today at (303) 988-9060 to schedule your consultation. Dr. Greenhalgh and our skilled staff provide general and cosmetic dentistry to clients in Denver, Lakewood and nearby Colorado areas.