Porcelain veneers are one of the most popular of our cosmetic dentistry procedures. They are versatile, they give fast results, and they offer many benefits. You can have them applied as a standalone procedure, or as part of a smile makeover.
Visit our Media Room for more videos.
Read the frequently asked questions below for more information about porcelain veneers. For more information about this procedure, please call the office of Scott Greenhalgh, DDS in Lakewood at 303-988-9060 today. We are pleased to serve patients throughout the Denver area.
What Are Porcelain Veneers?

A porcelain veneer is a thin cover of porcelain, which is bonded to the front surface of a tooth. It is a way of replacing an impaired front surface and usually includes the biting edge to make your tooth straight, smooth, and stronger than it was before.
Several veneers are usually applied in one procedure in order to rejuvenate and refresh a smile and correct defects such as:
Large chips
Large and small gaps
Discoloration that is not responsive to tooth whitening
Unevenness
Improperly sized or spaced teeth
Worn down teeth
Peg Laterals
When Dr. Greenhalgh creates your veneers, he will choose a shade of porcelain to match your natural teeth. Dental porcelain has the same shiny, white look as healthy tooth enamel and your veneers will blend naturally with your other teeth. Only you and Dr. Greenhalgh will know that you have veneers.
If only a few veneers are crafted, they are matched to the color of your neighboring teeth and tooth whitening is an excellent option for a good result. For a much whiter, straighter smile, you may want more veneers to complete your smile transformation. We can answer any other cosmetic dentistry questions you may have as well. 
Learn more about Porcelain Veneers at our blog!
Who Is a Candidate for Porcelain Veneers?
The procedure and the veneers themselves are designed so that they're appropriate for the vast majority of patients. Dr. Greenhalgh will conduct a thorough examination and consultation to ensure that porcelain veneers are right for you. If they aren't, he'll work with you to find a treatment that is appropriate for your specific goals.
Good candidates:
Possess basically sound, healthy teeth
Are not suffering from gum disease
Have reasonable expectations for porcelain veneers
Do not grind or clench their teeth
Are in good overall health with no active infections
Have fully mature, developed teeth
It is important to understand that porcelain veneers will not be able to achieve beautiful aesthetics with all teeth. In general, teeth that have a lot of fillings in them are better candidates for dental crowns than porcelain veneers. In particular, teeth with silver fillings are not well suited for porcelain veneers because when tooth structure is removed to prepare your tooth for a veneer, the dark color of the silver filling could show through.
If you grind your teeth heavily, it is important to discuss this with Dr. Greenhalgh before getting porcelain veneers. They are a very durable restoration, but within reason. Heavy tooth grinding can potentially break your veneers over time.
In addition, gum disease and other structural issues with your teeth and gums make veneers inadvisable. We will need to address those concerns before moving forward with veneers.
What Are the Benefits of Porcelain Veneers?
Porcelain veneers are color-stable. In other words, they do not change color. Therefore, they are an ideal option if you have teeth that don't respond well to tooth whitening. For example, fluorosis, a condition caused by over-exposure to fluoride as a child, can create white or brown blotches when you undergo tooth whitening. Porcelain veneers can cover up these blotches so that you have beautiful white teeth.
Porcelain veneers look natural. Dr. Greenhalgh can design your porcelain veneers to match the color and shade of adjacent natural teeth. The ceramic composition of veneers mimics the translucency of your tooth enamel, giving them a more natural appearance than other restorations.
Porcelain veneers can act as "instant orthodontics." Braces are not for everyone. They can be awkward, uncomfortable, and unsightly. If you don't want to spend the time necessary to straighten your teeth through orthodontics, porcelain veneers may be an ideal solution to your cosmetic goals. They are often referred to as "instant orthodontics" since they create the illusion from the front that your teeth look straight.
In particular, porcelain veneers can achieve dramatic results on rotated teeth which are sitting at a wrong angle, often as much as 90 degrees off from where they should lie. By placing a veneer on the front of your rotated tooth, Dr. Greenhalgh can make your tooth appear straight and beautiful.
Porcelain veneers are durable. The strength of porcelain veneers is due to the way they are bonded to the teeth. When Dr. Greenhalgh performs the veneer procedure, he removes a small portion of the enamel of the teeth that will receive the veneers. When the veneers are on your teeth, you will be able to chew and bite as you normally would. In some situations, "no prep" veneers (or Lumineers) can be made with essentially no trimming of the enamel.
Porcelain veneers are extremely durable, but they are not impervious to breaking. If your teeth can break, so can your veneers. Remember that your teeth should not be used as tools. You need to take care of your veneers by practicing sound dental hygiene and maintaining them the way you would your natural teeth.
Porcelain veneers Before & After Photos
Click Here To View More Before And After Images!
What Are the Options for Porcelain Veneers?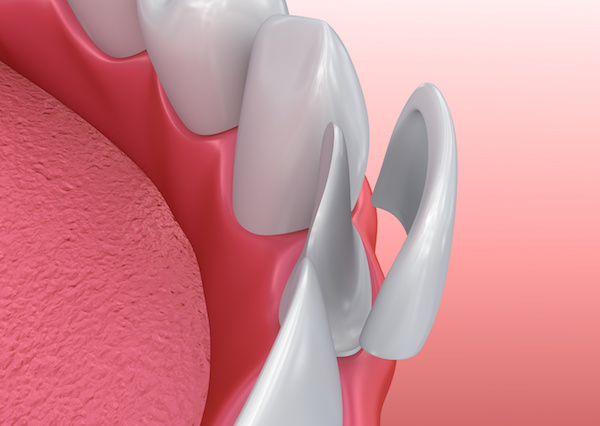 Many companies make porcelain veneers. Some of your options include:
In our experience, an excellent result with your new veneers depends on two main factors: the skill of your cosmetic dentist and the skill of your dental ceramics laboratory. It is our belief that there are a lot of very "average" results. Our focus is to create exceptional results. To do that, we use a lab that customizes veneers for each case.
How Will I Know What My Porcelain Veneers Will Look Like?
Dr. Greenhalgh uses the following imaging tools to help you get a clearer picture of what your smile will look like with porcelain veneers:
Smile design/wax up
Smile-Vision or computer smile simulation
A wax up is a three dimensional replica of your new smile. Dr. Greenhalgh will take an impression of your teeth, discuss your desired changes with you, and send the impression to a dental lab where your wax replica will be constructed.
Once your wax up is completed, you will be able to preview your results. Your wax up will help you better understand what can be achieved through your procedure, and it enables Dr. Greenhalgh to more accurately accomplish your aesthetic goals.
Smile-Vision is a computer-generated simulation of what your smile will look like after your porcelain veneers procedure. Dr. Greenhalgh will take a digital photo of your smile. This photo is sent to the Smile-Vision lab, where your computer-generated simulation is created. Once completed, your Smile-Vision simulation will give you a realistic view of the outcome of your procedure.
Can I Correct Peg Laterals with Porcelain Veneers?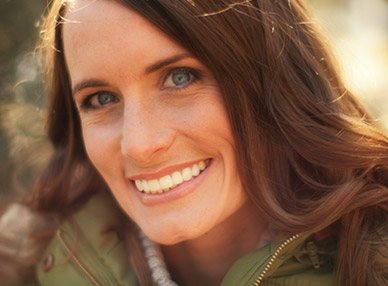 Overly small or misshapen teeth can present serious cosmetic problems. For teenagers who are dealing with so-called "peg laterals," these cosmetic concerns can be the cause of much embarrassment.
Peg lateral refers to a condition affecting the two incisors in your upper row that flank your two central teeth. Occasionally, these incisors will not grow to their full size, leaving you with small, peg-shaped teeth in a very noticeable location.
Fortunately, Dr. Greenhalgh can treat peg laterals, oftentimes with porcelain veneers. This treatment will improve the appearance of these lateral incisors, addressing your aesthetic concerns and improving the appearance of your smile.
What Causes Peg Laterals?
There are two primary causes of peg laterals, both of which are beyond your control. These are:
In some circumstances baby teeth may not be lost, leaving you with two baby teeth lateral incisors in a mouth full of adult teeth.
Peg laterals seem to have a genetic component; if your parents suffered from this condition, there's a good chance you will as well.
Peg Lateral Treatments
Most patients who undergo treatment for peg laterals are teenagers who are also undergoing a broader orthodontic adjustment. It's almost always appropriate to get peg lateral treatment at this time, as jaw and bite alignment adjustment will create space between your teeth. This will allow your mouth to accommodate two larger lateral incisors.
If you are a good candidate for a treatment to address your peg laterals, there are two options:
Dental bonding: For lateral incisors that are only slightly smaller than ideal, our Denver dentist can use dental bonding. This process involves the application of a resin-like substance to the tooth that is then heated and hardened.
Porcelain veneers: However, in most cases porcelain veneers will be a better option. Veneers are more durable than dental bonding, they don't stain, and they're easier to color match.
How Are BioTemps® Used with Porcelain Veneers?
Sometimes you need an immediate restoration, even if it's temporary. So if you chipped a tooth and find yourself facing an event that will require multiple photographs or just a lot of smiling, you can't afford to wait for a complete, permanent solution.
Dr. Greenhalgh can help. We offer a range of temporary restoration solutions, including BioTemps®.
With these temporary cosmetic replacements, we can offer you a chance to enjoy the wedding, birthday party or family dinner in front of you without worrying about the appearance of your smile. It's part of our Lakewood dentist's commitment to his patients' well-being. These "temporaries" serve as stand-ins while your permanent work is completed. It also gives you a sense of what your new smile will look like.
BioTemps are strong, natural-looking temporary replacements. Dr. Greenhalgh will take a model of your teeth, create a clear picture of what we want them to look like and will then send this information off to the dental lab.
In about five days the lab can create BioTemps replacements that we can bond to your current teeth. You can wear them with no self-consciousness and eat all your normal foods without worrying about staining or breaking your temporaries.
BioTemps are especially useful for patients undergoing a lengthy full-mouth reconstruction.
What Are Lumineers®?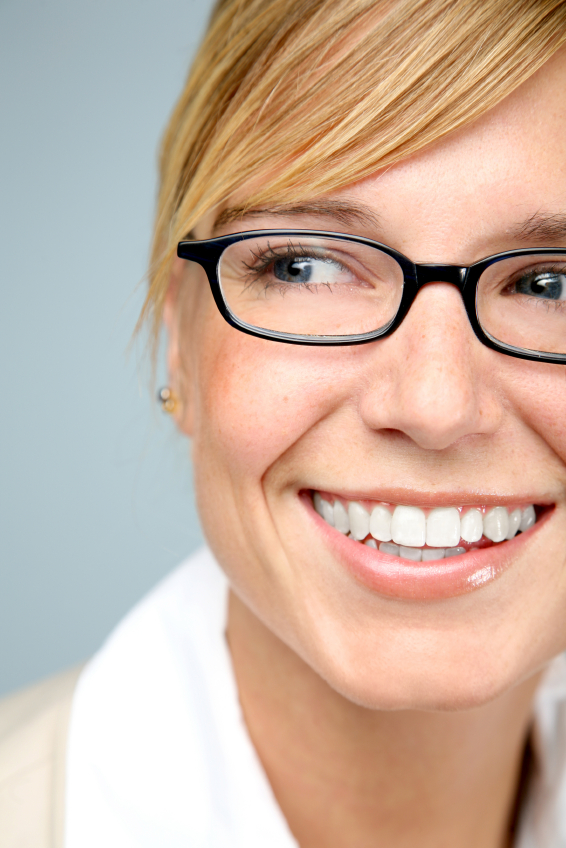 Lumineers are often called "no-prep" veneers. They are even thinner than standard veneers and often compared to the thickness of a contact lens. They are an easy and pain-free way to enhance the look and feel of your natural smile.
Lumineers are useful for patients who:
Want a minimal change in their smile
Would like the ability to reverse the procedure later
Do not grind or clench their teeth
Minimally Invasive
Lumineers are made from reinforced porcelain and do not require much, if any, enamel to be removed from your teeth. This makes them a reversible procedure. Other types of veneers, being slightly thicker, need a small amount of enamel removed to make room for them. They are then permanently bonded to the teeth, so they are not a reversible procedure.
The choice between Lumineers and other types of veneers is one of preference, as they are both safe and effective procedures.
Made From Cerinate® Porcelain
Lumineers are made from Cerinate®, an innovative feldspathic porcelain that is reinforced by leucite crystals. This is why they are more durable and thinner than traditional porcelain veneers. They are made by the California-based company, Den-Mat Holdings, LLC.
What Is the Porcelain Veneer Process Like?
Initial models or casts are made of your teeth and sent to the dental lab to make a wax design (wax up). Then in two treatment appointments the changes are created.
First appointment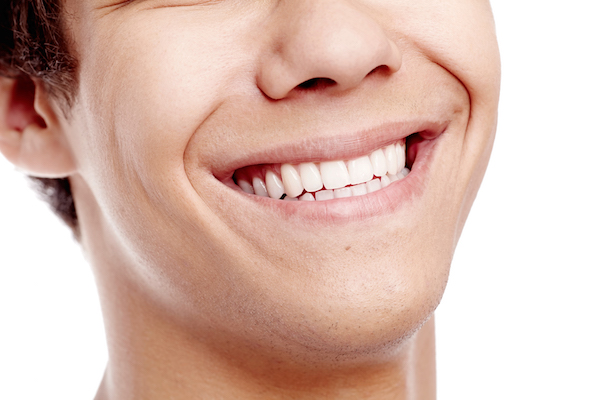 Dr. Greenhalgh will prepare the teeth designated for veneers. That involves removing a very small amount of the enamel to make space for the veneers. He will then take digital photos and an impression of the area. We will make plastic temporary veneers so you will be able to test drive your new smile right away.
Second appointment
Dr. Greenhalgh will attach your veneers temporarily to check the fit and color. When you and he are both happy with the result he will begin the permanent bonding. Because of our custom process with the lab we get a great color match.
How do porcelain veneers compare to dental bonding?
Dental bonding can treat many of the same problems that are treated by porcelain veneers. The choice between these two techniques is yours to make with Dr. Greenhalgh's advice.
Porcelain veneers produce a long-lasting, more sophisticated result, and more advanced changes in color or alignment are possible. Veneers can significantly improve the strength of a tooth.
Bonding produces rapid, noticeable changes. It is used to repair or correct more minor problems. Often a mock-up can be done in just a few minutes to give you an idea of what the changes will look like before you have anything permanent done. This is a great way to learn whether a cosmetic change is right for you. Often people are really surprised to see how a few subtle changes can really brighten their smile.
What are the Benefits of Tooth Bonding to Fix a Gap Between Teeth?
Dental bonding is a popular cosmetic service that can disguise gaps through the application of tooth-colored composite material. The bonding material is color-matched to surrounding enamel so the results of treatment should look completely natural. Some of the benefits of this cosmetic treatment include:
Simplicity. Dental bonding is one of the most straightforward treatments around! It works similarly to getting a filling. The dentist etches the enamel to make it more bondable, applies the bonding resin, shapes it, then hardens it. 
Comfort. There is very little tooth reduction that may occur during the bonding process, if any at all. The only enamel that is altered would be that which is already damaged. Therefore, the treatment is virtually painless.
Cost. Dental bonding can be done at a lower cost than veneers or braces to correct the appearance of a gap in your smile. 
While there are several benefits to the dental bonding process, it isn't ideal for everyone. You'll need to understand that your bonding material won't last forever. It can also be damaged if you bite on hard objects or foods. Bonding can also become discolored over time. During your consultation, we can discuss all of the pros and cons associated with this treatment option, helping you make the most confident decision about how to handle a gap in your smile!
What are the Benefits of choosing Veneers to Fix Gapped Teeth?
Porcelain veneers are an indirect type of treatment that can be performed to disguise gaps beautifully. This popular treatment is a bit more involved than getting bonding, but the rewards may also be greater. Some of the benefits of porcelain veneer treatment include:
Dental porcelain looks just like your natural enamel and tends to retain its reflectivity and shine over time. 
Porcelain veneers are customized to perfectly accentuate your smile.
Dental porcelain has considerable strength. While not impervious to damage, veneers can withstand normal biting and chewing. 
Porcelain is highly stain-resistant.
Porcelain veneers can last well beyond 10 years with good daily care. 
How Long Does it Take to Get Dental Veneers?
The dental veneer process takes two to three visits. After your consultation and decision to receive veneers, we'll schedule you for your prep work. This includes the slight reduction of the tooth or teeth that will receive veneers and taking impressions of those teeth. The dentist may place temporary veneers to prevent sensitivity while you wait for your final veneers. Your second appointment, in which your new veneers will replace your temporaries, will take place about two weeks after your teeth have been prepped. The entire process to revamp your gapped teeth using porcelain veneers may take less than a month. 
Are Porcelain Veneers Permanent?
No. Porcelain veneers are customized to enhance the appearance of your smile and also to strongly adhere to the teeth in focus. That said, the bonding material does tend to break down over time simply due to wear and tear on the teeth from biting and chewing. The better care you take of your teeth, the longer your veneers can last. It is not unheard of for veneers to last upwards of 20 years. When you consult with us about getting dental veneers, we're happy to discuss the various ways in which you can support long-lasting results. It doesn't take much! Just good oral hygiene habits, the avoidance of certain habits, and regular visits with your dentist!
Will My Results Look Natural?
Whether you choose to address gapped teeth using the dental bonding process or porcelain veneers, you can expect your results to look natural. The materials that we use blend in beautifully with your natural enamel and are made to match the color of your teeth at the time of treatment. Keep in mind that neither composite resin nor porcelain will whiten. If you'd like to brighten up your smile, we can discuss the value of professional teeth whitening before your other cosmetic treatment. 
Will Fixing My Gapped Teeth be Painful?
It does not hurt to receive treatment for gapped teeth, no. We take great care to ensure your comfort both during and after your selected procedure. During treatment, if warranted, we can administer local numbing medication just as we would for a filling or other restorative procedure. For dental bonding, this is rarely necessary. For porcelain veneers, we may use numbing injections for the first portion of your treatment to minimize the sensations that can occur when we reduce enamel. We're happy to talk with you about how you can prepare for and recover well from your gapped teeth treatment!
How long will my porcelain veneers last?
If you practice good oral hygiene each day and come for your regular check-ups and cleaning, your porcelain veneers can last for a decade or longer. Thorough cleaning is important to prevent bacteria from creating cavities on the back and side surfaces of the veneered teeth.
The veneers will keep their white brightness, as porcelain resists staining, so make sure you've decided about the lightness of your teeth before you start your veneers. For optimal longevity many people benefit from having a night guard to protect the porcelain from chipping if they grind during sleep.
Consult with Dr. Greenhalgh About Porcelain Veneers!
Are you ready to explore how porcelain veneers can perfect your smile? Call Dr. Scott Greenhalgh today at 303-988-9060 to schedule your initial consultation. You can also click here to send us an Email Contact Form. We welcome patients throughout Denver, Lakewood, and the surrounding areas.