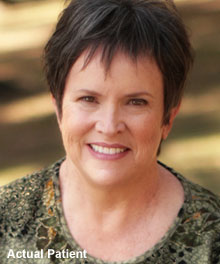 Trusting your oral health and your smile to a new dentist can be stressful. That is why it is important to take time when you are selecting your cosmetic dentist.
One way to get an idea of a cosmetic dentist's quality of work and how he or she treats patients is by reading reviews. It can help you gauge how your overall experience might be and what level of comfort you can expect.
Negative Reviews
A negative review does not always indicate poor quality work or lack of experience. Perhaps the patient was one of hundreds, even thousands, but the only one unhappy with his or her outcome. There would be an unknown number of happy patients who did not post a review.
However, if you come across several negative reviews, this should raise an eyebrow. Consider the context:
Are the few negative reviews interspersed with positive ones?

If so, look for a common pattern.

Have patients been unhappy with just one procedure, such as teeth whitening?

If the negative reviews concern many procedures, it may be in your best interest to look for another dentist.
Occasionally, there are places for the dentist and office to comment on a negative review. If the office is actively monitoring their reputation, then you may see a dentist's reply to the negative comment. In that case, you will want to note that the practice is at least noticing what is being said online.
Sometimes reviews reveal information about the rest of the office and the staff. You might see reviews that praise the dentist but indicate that a staff person made the experience miserable, even to the point that patients did not return. So make sure to scan comments about the staff as well.
Positive Reviews
A large number of positive reviews is a strong sign you will have a good experience. People are more likely to post a negative review than a positive one, especially if they feel they have something to get off their chest. Consider the number of positive reviews. Consider the time and effort those patients gave to describe their positive experience. But even with a long list of positive reviews, you still need to read them thoughtfully.
Does the dentist consistently have new reviews posted that are positive? If so, this is a sign that the office produces a consistently good experience.
Look for reviews about concerns similar to yours:
Do the dentist and staff make their patients comfortable?
Do they meet or exceed patient expectations?
Look for patients who had a dental need like yours and see if the results are consistent.
A large number of positive comments about concerns similar to yours is one of your best guides.
Followup Reviews
You may see a negative review from an unhappy patient who then returned for another treatment to correct the problem. Some people are simply difficult to please. If you see that the dentist was willing and able to make modifications to satisfy the patient, this is a good sign. If you can, find out how the follow-up procedure went and if the patient ultimately walked away happy.
Other Trends with Reviews
Fabricated reviews: Some reviews are posted by the dentist or staff. If you check carefully for the username, sometimes you will see that it is the same as the business. If so, be suspicious, as this office is probably posting false reviews.
Moderated reviews: These are a good way to raise your level of trust. For example, the Dr Oogle site makes an attempt to moderate and filter posted reviews. At Dr. Greenhalgh's page on that site, you can read well over 100 patient reviews if you scroll to the bottom of the page where they are inset with their own scroll bar.
You may also want to check other reputation-reporting sites such as LinkedIn. This can give you a broad view of the practice, the dentist and the staff. This type of site also often provides insight about how the business operates and its community reputation. It's another way to confirm that you are likely to have a good experience with this practice.
If you live in Denver, Lakewood or nearby areas of Colorado and are looking for an experienced and talented cosmetic dentist with a successful track record, please contact Scott Greenhalgh, DDS by calling 303-988-9060 today to schedule your appointment.