Advantages of Dental Implants
Proudly Serving Denver, Lakewood & nearby areas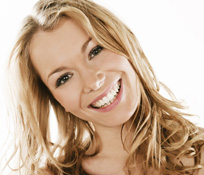 There are a lot of options for replacing missing teeth if you're a Denver-area resident looking to avoid the problems associated with a lost tooth. But put simply, dental implants are by far the best option for tooth replacement.
Dental implants offer a staggering set of advantages over dentures or other forms of tooth replacement. Traditional teeth replacement options achieve their goals, but they do not compare to the strength and durability of dental implants.
We understand you have lots of questions about dental implants, and we're happy to answer them. Consider this page the answer to the most fundamental question: why should I get dental implants?
If you live in the Denver, Colorado area and you're looking for durable tooth replacement, dental implants represent a solution. Please call Dr. Scott Greenhalgh today at (303) 988-9060 for a consultation.
What Dental Implants Offer
It's impossible to overstate the importance of replacing a missing tooth. A lost tooth isn't just a cosmetic concern- it can cause serious long-term dental health problems. Fixing the problem can keep those issues from developing, but only if it's done right.
Dental implants are tooth replacement done right. Implants offer a number of advantages over traditional teeth replacement options, including:
Strength and durability: Dental implants are made from strong, durable materials- namely, porcelain and titanium. And they are placed deep within your jawbone. This means your implants will be exceptionally durable and long-lasting. If you practice sound dental hygiene, your implants can last you for the rest of your life.
Jawbone maintenance: One of the most frightening consequences of a lost tooth is the loss of jawbone density that's associated with it. Dental implants stop and reverse that degradation- they're placed in your jaw and slowly integrate with it. By contrast, dentures do nothing to affect the loss of jawbone density.
Ease of maintenance: Many tooth replacement options are inconvenient or unpleasant and require significant maintenance. By contrast, dental implants can be maintained through the application of simple dental hygiene. Brush at least twice a day, floss daily and see your dentist at least twice a year and your implants will serve you well.
Not everyone is a candidate for dental implants, and Dr. Greenhalgh will thoroughly evaluate your teeth and gums to ensure that you are a viable candidate. But if you are, dental implants almost certainly represent your best option for tooth replacement.
If you live in the Denver, Colorado area and you're considering dental implants, please call Dr. Scott Greenhalgh today at (303) 988-9060 or contact us online for a consultation.
Scott Greenhalgh
3190 South Wadsworth Blvd., Suite 300
Lakewood
,
Co
,
80227
Phone:

303-988-9060

| Fax : 303-479-7599 | Contact Us
Office Hours:
Monday: closed
Tuesday: 11 a.m. - 6 p.m.
Wednesday: 7 a.m. - 1 p.m.
Thursday: 10 a.m. - 6 p.m.
Friday: 7 a.m. - 3 p.m.