The Dental Implant Procedure
Proudly Serving Denver, Lakewood & nearby areas
Dental implants are a permanent and reliable way to replace both missing teeth and their missing roots. They give both cosmetic benefits and health benefits, because in one procedure you can restore your smile and enhance your dental health. By preventing the jawbone from shrinking in to fill the root gap you are preserving your jawline and youthful facial shape.
Visit our Media Room for more videos.
The Initial Design
Although we work with a specialist who will place your implant, the implant process starts in OUR office. Implant Dentist, Dr. Greenhalgh will also attach your new tooth after the implant has healed.
The initial design or template we create is the most critical part of your dental implant procedure.
We will make impressions of the area and then create a mock up of the new tooth or teeth.
Using that template, Dr. Greenhalgh will guide the specialist to the exact location where he needs the implants to be placed. For this reason we tell our patients "DO NOT let anyone put an implant in, until Dr. Greenhalgh has told them where it needs to be placed".
Attaching the New Tooth
After implant placement the gums are stitched closed or a small titanium cover is placed over the implant root. The exact implant healing time will be determined by the specialist. Once the initial healing is verified:
Dr. Greenhalgh will begin with an impression of the implant root
You will be leaving that day with the same cover over the implant
A few weeks later you will return to the office for the final fitting. Dr. Greenhalgh will seat the "abutment" post (a small projection on the top of the implant) and tighten it to the implant.
Then a tooth crown is fitted over the abutment.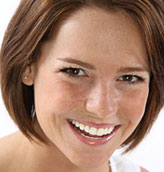 The bite has to be matched differently on implant crowns than on traditional ones. This affects the overall longevity of your new implant crown.
Please see our page on Replacing Multiple Teeth to learn how simply and easily we can give you new teeth on your entire upper or lower jaw, or both. If you presently use a denture or have a bridge, you might like to read Dentures and Bridges vs. Implants.
For more information, see:
If you would like a implant dentistry consultation to find out more about dental implants. Please call or email our implant dentist, Dr. Greenhalgh and we will be happy to schedule it for you. Our office serves Denver and Lakewood, Colorado.
Scott Greenhalgh
3190 South Wadsworth Blvd., Suite 300
Lakewood
,
Co
,
80227
Phone:

303-988-9060

| Fax : 303-479-7599 | Contact Us
Office Hours:
Monday: closed
Tuesday: 11 a.m. - 6 p.m.
Wednesday: 7 a.m. - 1 p.m.
Thursday: 10 a.m. - 6 p.m.
Friday: 7 a.m. - 3 p.m.