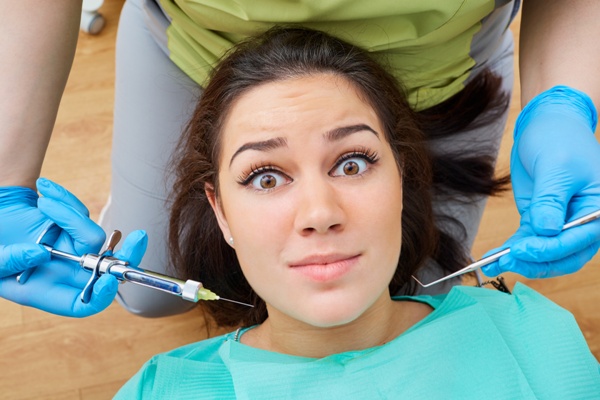 Fear of the dentist, or odontophobia, is one of the most common phobias in the U.S. and for a good reason. Dentistry offices are typically uncomfortable with screeching tools. You're in a vulnerable position and at the whim of the dentist. Our dentist in Denver understands why many men, women and children dread going to the dentist. Dr. Greenhalgh can help ease your dental anxiety and answer your questions about oral health and cosmetic dentistry.
Schedule your bi-annual dental exam and consultation with Dr. Greenhalgh in Denver today at 303-988-9060. Our general and cosmetic dentistry office serves patients in Lakewood, Denver and throughout Colorado.
Some of the aspects and questions we've discovered patients often #HateAboutTheDentist include:
1. Why do I need a crown?
Porcelain crowns are best at restoring damaged and/or decaying teeth while also improving their appearance. Crowns are necessary to prevent further decay. Dr. Greenhalgh provides a thorough and clear explanation to our patients about why dental crowns are needed. He will not preach to you about the importance but rather show you using a digital photo of your tooth.
2. My tooth feels fine, why do I need that?
The early signs of tooth decay and gum disease may not present with any pain. This is why we use X-ray technology and digital photographs to identify tooth, gum and bite issues before they become severe and require more extensive dental work.
3. My teeth aren't that crooked!
Teeth that are slightly crooked may not need to be straightened for aesthetic purposes, but it's important to correct your misaligned teeth and prevent tooth crowding. Crooked teeth can also lead to TMJ issues which come with symptoms such as jaw pain, facial swelling, headaches and many others. Straightening minor misalignments can save you from unnecessary pain and dental treatments later on.
4. Why does the dentist always poke my teeth?
Dentists poke teeth during dental exams to identify cavities. If they find a potential cavity, they also poke that area to see how deep the tooth decay is in order to determine if you need filling.
5. Will cosmetic dentistry ruin my teeth?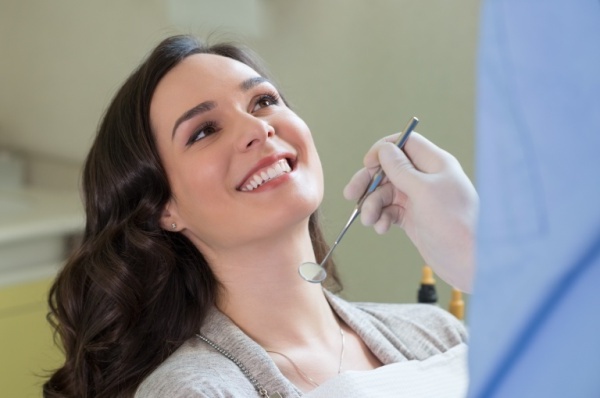 No. A skilled cosmetic dentist such as our Dr. Greenhalgh will not ruin your teeth. He won't recommend any treatment that may harm your oral health and will discuss your aesthetic goals for your smile before doing any cosmetic work.
There are some procedures such as porcelain veneers that require your natural tooth enamel to be shaved down, in which case our cosmetic dentist will go over the process and make sure you end up with a beautiful, healthy smile.
6. Why does it always hurt at the dentist?
Painful dental exams are one of the top reasons people hate the dentist, but modern dentistry is typically comfortable and painless. However, you may experience pain if you have advanced gum disease, cavities or other issues.
7. Everything at the dentist tastes or sounds bad!
Yes, we realize the loud noises of some of our dental tools are alarming and sound horrible, but we strive to make you as comfortable as possible, and not everything tastes bad. There are a variety of flavors of fluoride, for example.
8. My dentist always lectures me about something!
Dr. Greenhalgh takes pride in not "lecturing" patients. Instead, he offers tips on how to improve your oral health.
9. They make me embarrassed about my teeth!
No dentistry office should make you feel embarrassed of your teeth. Instead, it's best to offer solutions for dental issues you have whether it's for dental health reasons or a better-looking smile.
10. Is going to the dentist expensive?
We have a few financing options for our patients who don't have dental insurance. The price of a dental exam, treatment or procedure shouldn't stop you from having necessary dental work. 
11. My insurance only covers what?!?
It's unfortunate that dental insurance often covers the bare minimum of dental procedures and options. Some insurance companies only cover amalgam (silver) fillings instead of the white fillings that many patients prefer. This is another reason why we offer financing options for our patients in Lakewood, Denver and surrounding areas.
12. I hate getting shots!
Aside from the fear of the dentist, many people also have a fear of needles. Fortunately, most dental exams don't require anesthetic injections, but if you need a cavity filled or a more invasive procedure, pain management is an important part of the treatment.
Dr. Greenhalgh and our dentistry staff understand the common fears associated with the dentist, and we're here to work with you and ease the anxiety you may have. If you stick to bi-annual dental exams at our Denver office, you can likely avoid many of the pains we discussed above.
Schedule Your Dental Exam in Denver Today
Don't put off your dental exam and cleaning any longer. Schedule an appointment with Dr. Greenhalgh in Denver today at 303-988-9060. We serve patients in the Denver and Lakewood, Colorado areas.