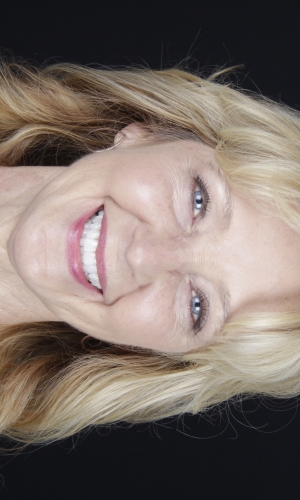 If you're looking for a personalized experience with great results, this is the place for you. No 'drive-through' dentistry offered here! Our clear communication style and calm, caring staff will put you at ease and make this the best dental experience you've ever had.
Whether you need routine, comprehensive, emergency or cosmetic services, Dr. Greenhalgh really surpasses our patients' expectations with his results and personal attention to their needs. Even we, his staff, are continually 'wowed' by his skills, professionalism and focused attention to detail – and we thought we'd seen it all.
When I was in 5th grade, I remember my hygienist showing me my X-rays. I was intrigued and wanted to be just like her. I took a class in high school and became a credentialed dental assistant, earning a radiology certificate as well. One of my daughters is also a dental hygienist.
After nearly two decades, I still find my profession exciting and rewarding. I consider my continuing education courses a vital part of my outlook because they allow me to give our patients the utmost in care and to provide the latest answers to their important questions. My personal goal is to reach out and help each of our patients learn how to be successful with their own dental health.
If you come in for your regular cleaning visit and notice Dr. Greenhalgh is out of the office from time to time, you'll also find him attending advanced, state-of-the-art dental courses, and donating time to his heartfelt passion as a board member for the Give Back a Smile Foundation.
When she's not chairside in her role as a skilled hygienist, Kathleen leads an active lifestyle hanging out with her family (her husband, their two daughters and their husbands, plus two grandchildren), and enjoying yoga, hiking, biking, running and rollerblading. Kathleen's vision was to become a freelance hygienist so she could spend time with her out-of-state grandchildren. She took on a rigorous second hygiene licensure program in Florida so she and her husband could live the dream and enjoy "play stays" with them several times a year while she maintains her role here in Dr. Greenhalgh's office.
As a California native who grew up just outside of Yosemite National Park and who's lived in Colorado for the past 35 years, Kathleen says that "mountain and beach air feed my soul!"