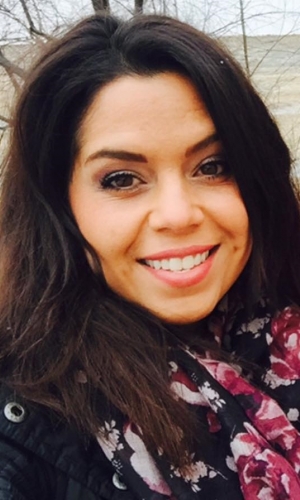 I've been a dental assistant for 20 years and began working with Dr. Greenhalgh early in my career. He truly laid the foundation of who I am as a dental assistant and I've carried with me his high expectations and great attention to detail from the first six years I worked with him. At that time I was young and ready to explore my world, so I moved to California and got my aesthetician's license, eventually combining my two careers at various dental practices.
The time was right for me to come back and join Dr. Greenhalgh's team last fall and I'm very glad to be back.  I love how our team makes it all about our patients, and I love getting to know and developing relationships with them—this is the most fun part of my job!
Our team is very balanced and I appreciate how each of our personalities works together to provide the best care for our patients. One of my strengths is being able to read people and to understand how they're feeling, so I can anticipate what our patients might need in the moment during their appointment. People really let us into their personal space when they're in the dental chair, and we want to honor that.  Dr. Greenhalgh is also really good at sensing people's anxiety and other emotions, and he asks them great questions like, 'I can see you're anxious, would you like some nitrous to help you feel calmer?' Then we know what they need to feel the most comfortable. Many other dentists I've worked with just aren't this attuned to their patient's needs.
I'm a Lakewood native and I grew up here. I really take joy in life, from finding great produce, to running, to spending time with my 5 year old daughter and making sure she has a good life. My words to live by: even though it took a while for me to listen to mine, you must always go with your instincts and trust yourself.