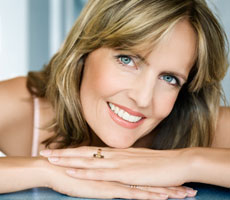 You may not be used to having your picture taken at the dentist's office, but when you come to our office, you should expect it. But don't worry about getting your hair done – the pictures he takes are all in your mouth.
For Dr. Scott Greenhalgh, photography and magnification are essential dental technologies and a routine part of your dental visit. If you have questions about this process, please call 303-988-9060 today to speak to a member of our friendly staff.
Powers of Magnification
One of the main reasons Dr. Greenhalgh takes detailed photographs of your mouth is that it allows him to magnify the images to see almost microscopic details. This allows him to assess the condition of your teeth without all the poking and sticking most dentists use to look for cavities. Not only is this unpleasant for you, it is, according to Dr. Greenhalgh, "not the best way to assess the condition of teeth."
This is true not only of visible pictures, but also of dental X-rays, which contain so much detail that they have much more information than traditional X-ray films.
Do You See What I See?
Another benefit of digital photography is that it allows you to see exactly what your dentist sees. In the past, you had to take your dentist's word that there was decay in the tooth, unless he could make the pick stick in your teeth or else cause you physical pain by poking, neither of which are happy circumstances.
Now, though, Dr. Greenhalgh can call the images of your teeth up on a computer screen right next to your chair, letting you see exactly what he sees. He will explain to you what problems exist, what your treatment options are, and what are the benefits of each option.
This is equally true of your digital X-rays. In the past, you needed that special dentist squint to see detail on tiny bitewing x-rays, but digital X-rays can be magnified so you can see the same details as the dentist.
This helps you to make decisions about your dental care, and to assess the quality of results you achieve, so you know you're getting the cosmetic dentistry treatment you desire.
Photography and magnification are two of the essential tools Dr. Greenhalgh uses to ensure the best general and cosmetic dentistry treatment for every patient. To learn how these techniques can make your dental visits better than ever, please schedule an appointment with Dr. Scott Greenhalgh by calling 303-988-9060 today. We serve patients in Denver and nearby areas, including Lakewood.