There are a number of reasons you might want to replace old dental work. For many patients, replacing fillings is a cosmetic issue: getting rid of an old silver filling and placing a white filling instead can be a significant improvement.
However, there are also serious dental health issues that might prompt Dr. Scott Greenhalgh to replace old dental work. New cavities or even cracks in your teeth might develop when old fillings begin to wear down.
Fortunately, you can get your dental work replaced with new, up-to-date fillings that fix long-standing dental issues while protecting the cosmetic integrity of your smile. Please call Scott Greenhalgh, DDS, today at 303-988-9060 for more information on old fillings replacement at our Denver-area office.
When Is It Appropriate to Replace Fillings?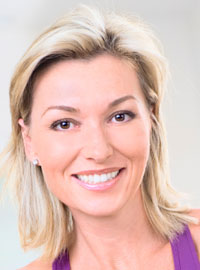 There are two categories of fillings that might need replacing: traditional metal fillings and newer white fillings. When these pieces of dental work begin to wear down, they present unique challenges that require a skilled Denver dentist to address.
Here's how Dr. Greenhalgh will approach each situation:
Metal fillings: In the case of metal fillings, the dental problems associated with age and wearing tend to be more significant and tend to show up more quickly. Cracks and cavities emerge under the filling, and it's even possible to split a tooth along the crack. Our Denver dentist will use his advanced photography and magnification technology to spot the degradation in your filling.
White fillings: The effects of wear and degradation from white fillings tend to be more subtle. It tends to leak less and the resulting cavities are smaller. This means that if the wear is caught early, the filling can be replaced by another of the same type without much negative effect on your teeth.
Dr. Greenhalgh will thoroughly evaluate the state of your teeth and dental work to determine if you need a replacement.
Replacement Options
These days, metal fillings are somewhat out of style; they can be unsightly, and, as noted above, they present difficulties when they degrade. There are a couple of options if you're considering replacing old, metal fillings.
These include:
If you have a significant cavity, a white filling of the sort our Denver dentist offers is likely an appropriate option
In certain circumstances, you might need more strength than a traditional filling, but less than a dental crown. A porcelain inlay or onlay might be right for you.
Dr. Greenhalgh will help you decide on a replacement option that is appropriate for you. For more information about options for fillings, please call 303-988-9060 today. We are pleased to welcome patients throughout the Denver area to our office in Lakewood, Colorado.