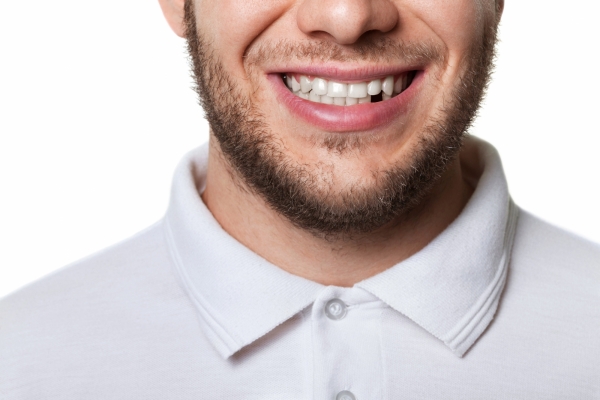 Missing teeth are more than unsightly. They pose a serious threat to your oral and overall health. If you don't replace the tooth, you will likely lose additional teeth, and your facial shape will appear sunken. Dental implants restore your smile and health, but they can be quite expensive. The cost of dental implants will depend on your individual needs. You may need to replace a single tooth or need to consider multiple teeth replacement.
Our dentist, Dr. Greenhalgh will discuss your options and personalize your replacement options. Think about these aspects as you weigh your restorative dentistry options:
1. Quality And Duration
Dental implants are quickly becoming the standard for tooth replacement. Although they may initially cost more than dentures, implants look and function like your natural teeth. They will not slip as you talk, laugh, or eat because they are securely anchored into your jawbone. That peace of mind is worth a lot to our patients.
2. Cost Effectiveness
As both a single-tooth replacement and multiple-teeth replacement, dental implants are often the most cost effective option for long-term restoration of your smile. Because of their durability and ease of care, dental implants can restore your smile to its full function and beauty for a lifetime. They don't require special care after placement and look and feel like natural teeth.
3. Long-Term Health Benefits
Along with returning function to your bite, dental implants also aid in reducing bone loss and maintaining the supportive structure of your smile. Implants can help prevent teeth from shifting into the spaces left by missing teeth and avoid the "sunken" appearance that often accompanies missing teeth.
When you invest in dental implants, you can feel confident that you are making a sound investment in the future of your smile.
If you're missing one or more teeth, please contact our dentist in Lakewood today at (303) 988-9060 to see if dental implants are the right solution for you. Scott Greenhalgh, DDS serves patients in Lakewood, Denver, Golden and surrounding areas of Colorado.