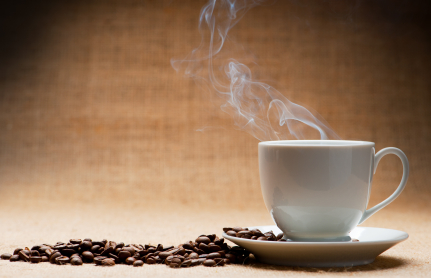 Coffee and red wine can easily lead to unsightly tooth stains, especially if you don't brush and floss regularly. You've probably heard or tried some of the over-the-counter options such as whitening strips, gels, and toothpaste, but they can harm your teeth or give you little to no results. The best way to get rid of coffee stains is through regular dental exams and cleanings and one of our professional teeth whitening choices.
Zoom! Teeth Whitening & Deep Bleaching™
Our cosmetic dentist in Denver offers two ways to brighten your smile in our office and provides customized take-home whitening kits so you can do touch ups without needing to come back into our office. The right whitening treatment for you depends on the severity of your tooth stains. Stains caused by dark-colored beverages such as coffee are best treated using Zoom! Teeth Whitening, which utilizes a bleaching agent that is activated by light to whiten your teeth within 90 minutes. Deep Bleaching™ works on darker stains that go beyond your enamel and into the inner layer of your teeth called dentin and teeth that appear yellow. This option gives extra bright results without damaging your enamel and making your teeth sensitive. 
Why Over-the-Counter Whitening Products Don't Work
Over-the-counter products may give you subtle results over time that lighten superficial stains, but they won't give you drastic results or get rid of the stains completely. This is because the strength of the whitening agents used in store-bought products is inconsistent, meaning you could harm your tooth enamel if the bleach is too strong or see little to no difference because the bleach is too weak. It's also important for whitening agents to stay in contact with your teeth for at least 20 minutes, which makes it difficult for your toothpaste to make a difference.
If you're tired of coffee stains on your teeth, please contact our dentistry office in Denver today at (303) 988-9060 to schedule your dental exam and whitening consultation. Dr. Greenhalgh serves clients in Denver, Lakewood, and nearby Colorado areas.