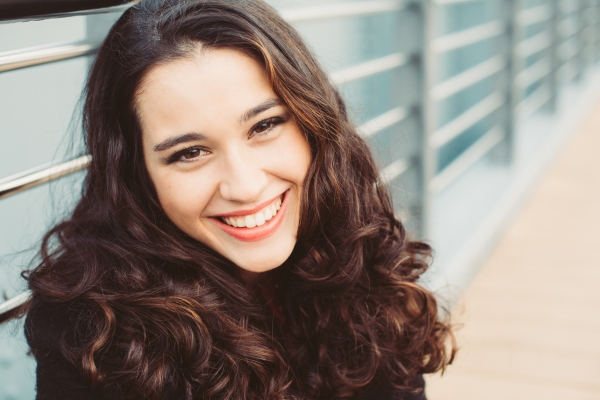 Your smile is one your most important features. It's one of the first things others notice, and it can have a significant impact on many of your interactions. As a result, it should come as no surprise that cosmetic dentistry has become widely sought out in recent years. A highly skilled and experienced cosmetic dentist such as Dr. Greenhalgh can transform your smile, eliminating any aesthetic flaws you currently experience so that you can flash your pearly whites with confidence.
It's important to remember that in most instances, cosmetic dentistry is considered to be an elective procedure, and many insurance plans won't cover these treatments. Therefore, you must evaluate whether your desired procedure is worth the investment. There are several factors that may impact your decision.
Questions to Ask when Considering Cosmetic Dentistry
If you are trying to determine whether cosmetic dentistry is worth the investment, ask yourself the following questions:
Are you unhappy with the appearance of your smile? Many people who are unhappy with their smile find that it negatively affects their self-confidence. This can have a significant impact in many areas of your life. If you would feel more confident with a beautiful smile, then cosmetic dentistry is most likely an investment that will pay huge dividends for years to come.
 
Do you have oral health issues that need to be addressed? Sometimes, cosmetic dentistry can be used to address oral health issues. Certain dental restorations, such as fillings or dental crowns, can be performed using materials that deliver better aesthetics. For example, an all-porcelain crown will provide the same health benefits as a gold crown, but your smile will look much nicer.
 
Can you afford your desired cosmetic dentistry treatment? Since most cosmetic dentistry treatments aren't covered by insurance, you'll need to pay for these procedures out of pocket. It's important to make sure you can afford your desired procedure. While cosmetic dentistry is often a worthwhile investment in your health and happiness, it may not be worth going into considerable debt to pay for your procedure.
Dr. Greenhalgh believes that everyone should be able to afford a beautiful smile, and he offers a variety of financing options to ensure your procedure fits into your budget. During your initial consultation, our team will discuss these financing plans with you in greater detail and help you fill out all necessary paperwork.
3 Reasons Why Cosmetic Dentistry is a Good Investment
There are several reasons why many of our cosmetic dentistry patients consider their procedure a good investment:
Career enhancement – Growing in your career path involves much more than acquiring relevant job skills and experience. You also need to develop professional relationships with your managers, coworkers, customers and prospects. These relationships become much stronger when you put forth the best version of yourself in professional interactions, and a beautiful smile can help convey warmth, confidence, professionalism and sincerity in the workplace. Over time, this will usually pay big dividends as you try to advance in your career.
 
Great first impressions – Meeting new people can be stressful, even for the most confident and outgoing people. Whether you're on a first date, interviewing for a new job or introducing yourself to someone at a party, a beautiful smile will help you put forth your best first impression. Will this make the difference between getting that second date or a call back for a follow-up interview? It just might.
 
Improved self-confidence – The benefits of feeling attractive and confident can't be overstated. It will allow you to make the most out of every opportunity in your life. For many of our patients, cosmetic dentistry has allowed them to reach new levels of self-confidence that pervades every aspect of their life.
Protecting Your Cosmetic Dentistry Investment
You've decided cosmetic dentistry is worth the investment. If you want your beautiful smile to last for years to come, you'll need to take certain steps to prolong your results. Good ways to protect this investment in your smile include:
Maintain good oral hygiene practices, including brushing and flossing every day and visiting Dr. Greenhalgh twice a year for dental cleanings
Don't smoke
Limit your consumption of staining foods and beverages such as coffee, red wine and colas
Avoid engaging in actions which may damage your teeth such as biting your nails, chewing on hard objects or using your teeth as a bottle opener
Contact our Lakewood Cosmetic Dentist
Please contact Dr. Scott Greenhalgh using the form on this page or call 303-988-9060 today to schedule your cosmetic dentistry consultation. We serve patients in Lakewood, Denver and the surrounding areas of Colorado.