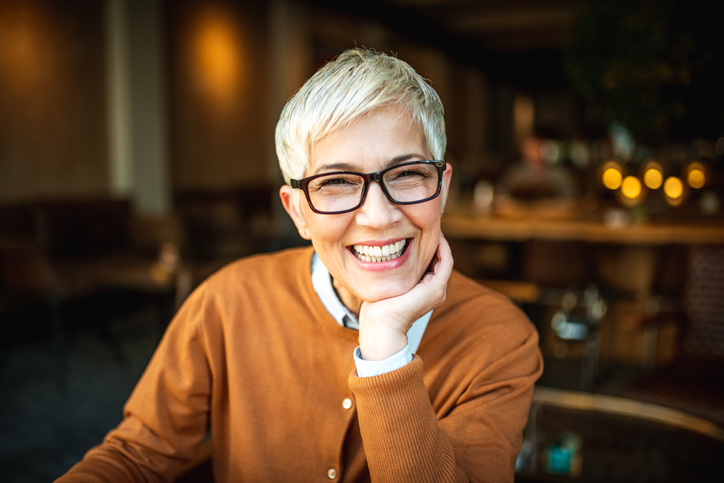 For the most part, people who want porcelain veneers are good candidates for the restorations. Dr. Scott Greenhalgh is an experienced cosmetic dentist and he will make sure your teeth and gums are ready for the placement of veneers.
Porcelain veneers are a great option for rejuvenating your smile. They conceal just about any type of cosmetic tooth flaw, such as:
Chipped teeth
Worn down teeth edges
Stained, discolored, and yellowed teeth
Cracked teeth
Gaps between teeth
Misshapen teeth
Small teeth or teeth that are too short
While most people are great candidates, here are a few issues that may need to be addressed first, if they apply to you:
Gum disease or gingivitis. Veneers should be placed on strong, healthy foundations. They should not cover up symptoms of dental health problems while those problems go unaddressed. Cavities, gingivitis, and other oral health problems will first be treated, and then veneers are the finishing touch on a smile that is both healthy and beautiful.
Teeth grinding and clenching. Also known as bruxism, a habit of grinding poses a high risk of cracking and breaking veneers, which may make you feel like they weren't worth the investment. That's why Dr. Greenhalgh will help you mitigate any bruxism you are experiencing before placing porcelain veneers on your teeth.
Mismatched expectations. Dr. Greenhalgh will make sure veneers will provide the results and longevity you are looking for. Veneers can last for many years without damage or wear, but they may need to be replaced at some point. Veneers will require you to keep up on your oral hygiene routine to prevent discoloration. You may also need to take measures to protect the veneers, like not chewing on ice cubes and wearing a mouth guard during contact sports.
For the most part, any factors affecting your candidacy can be managed so that your teeth and gums get to a point where veneers are a great option.
Get the Smile You Deserve with Porcelain Veneers
Dr. Scott Greenhalgh will examine your teeth and gums and discuss your candidacy for porcelain veneers. Most people are great candidates. To arrange your consultation, please call our team at 303-988-9060. Our practice is located in Lakewood and we are proud to serve Denver, Golden, and all of the surrounding areas.