Earlier this month, Amazon removed its best-selling teeth whitening kit, Harvey and Coco's Smile Rehab® Teeth Whitening Kit, after it was revealed that the kit contained a chemical harmful to pregnant woman and unborn babies. With more than 800 Amazon reviews averaging 4.5 stars, the kit's removal has left many people wondering if teeth whitening is safe.
From over-the-counter teeth whitening methods to in-office and at-home medical grade teeth whitening treatments, you have many options to make your smile brighter. However, not all products are created equal when it comes to safety and effectiveness.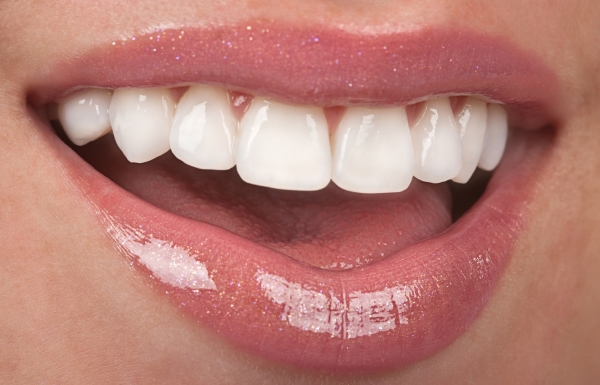 Teeth Whitening at Home
While less potent than an in-office treatments, many people turn to over-the-counter teeth whitening products because they're convenient and affordable. Over-the-counter teeth whitening products encompass any products not prescribed by your dentist. Some of the most popular at-home teeth whitening products include:
Whitening strips
Paint-on gels
Whitening pens
Whitening kits or trays
LED whitening lights
Some of these products carry the American Dental Association's seal of acceptance. While this seal is not required, it can be an added reassurance. However, it's important to note that no over-the-counter teeth whitening products are approved by the FDA, even when they contain active ingredients. Whitening treatments with low-quality or undisclosed ingredients could damage your teeth and put your health at risk.
To help prevent negative side effects, over-the-counter teeth whitening products must be used as directed. This can be tricky to ensure without the help of a qualified dentist. Common misuses of over-the-counter teeth whitening products include:
Leaving products on longer than directed, increasing the risk of adverse side effects
Getting products on the gums and lips, causing burning, inflammation and sensitivity
Ignoring warnings for sensitive and at-risk groups (children, women who are pregnant or nursing, patients with tooth-colored restorations, patients with gum disease)
Though few of us take the time to read the fine print, you shouldn't skip doing so when using over-the-counter teeth whitening products.
Teeth Whitening by Your Dentist
Unlike over-the-counter teeth whitening products, in-office teeth whitening gives you the peace of mind that a qualified professional is performing your treatment. Dr. Greenhalgh has more than two decades of teeth whitening experience and personally administers your treatment to ensure it's done properly. He offers three teeth whitening options to meet your needs, including:
Zoom!2™ Whitening that safely and comfortably brightens your smile eight to ten shades per treatment
Deep Bleaching™ that's recommend for sensitive groups and can be touched up at home using customized trays provided by Dr. Greenhalgh
NiteWhite Take-Home Whitening Kits that includes trays customized by Dr. Greenhalgh so you can safely and conveniently whiten your teeth at home
Dr. Greenhalgh will meet with you before treatment to ensure you're a qualified candidate. During his examination he will determine:
If a simple teeth cleaning is all you need to brighten your smile
If you have gum disease or another infection that could put you at risk
If you have tooth-colored restorations that could be negatively affected by teeth whitening
If teeth whitening is the best option to treat your discoloration
It's recommended that teeth whitening patients get a standard dental cleaning prior to treatment. Clean teeth are better able to absorb teeth whitening ingredients for maximum results.
Get Whiter Teeth in Lakewood
Dr. Greenhalgh serves patients in Lakewood, Denver and the surrounding areas of Colorado. Call 303-988-9060 to schedule a teeth whitening consultation.