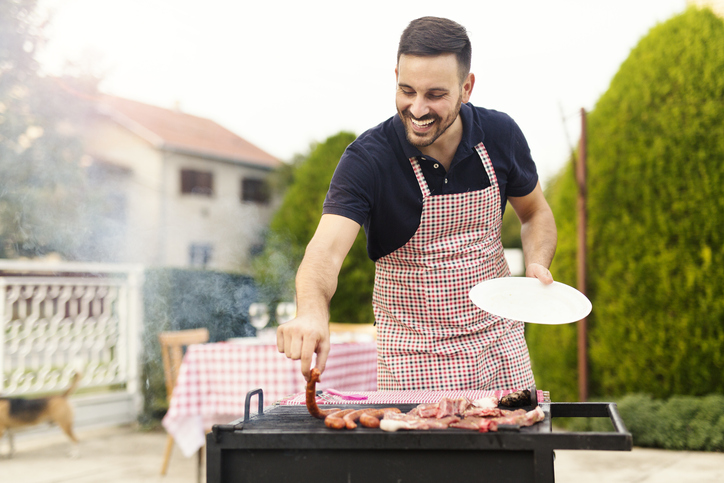 With spring on the horizon and the potential for outdoor gatherings once again, you probably want to look your best at any gatherings you may be attending. Whether you are going to a wedding, graduation, or barbecue, a smile makeover from Dr. Scott Greenhalgh can help touch up the appearance of your teeth and give you a boost in confidence.
There are several cosmetic dental treatments that you can include in your smile makeover depending on your needs. Some of the most common treatments include:
Teeth Whitening. If you have stained or discolored teeth, you may benefit from teeth whitening. Our professional-grade whitening systems are much stronger than over-the-counter solutions, making it possible to achieve a brighter, whiter smile.
Porcelain Veneers. For those with crooked, worn, or misshapen teeth, porcelain veneers are a great choice. These shells can be matched to the natural color of your teeth, providing a natural-looking result.
Dental Implants. Many patients with missing teeth choose to get dental implants to fill the gaps in their smile. If you want a permanent, reliable way to replace a missing tooth, this option is for you.
For minor gaps between teeth, crookedness, or small chips, we recommend teeth bonding. This composite resin can be used to repair a variety of minor cosmetic flaws.
If you have cavities, you will need dental fillings to protect the integrity of your tooth. Thankfully, you don't have to get metal fillings. Instead, Dr. Greenhalgh can fill your cavities with a white composite filling that looks like your natural tooth enamel.
No matter what cosmetic issues you may have, a smile makeover can help give you a full, beautiful smile just in time for spring.
Want to Learn More About the Benefits of a Smile Makeover?
If you are interested in a smile makeover and want to know more about the treatments included, call Dr. Scott Greenhalgh, DDS today at 303-988-9060 to schedule a dental exam. He will create a custom treatment plan that will help you achieve exceptional results. We welcome patients living in Lakewood and the surrounding Denver Metro Area.