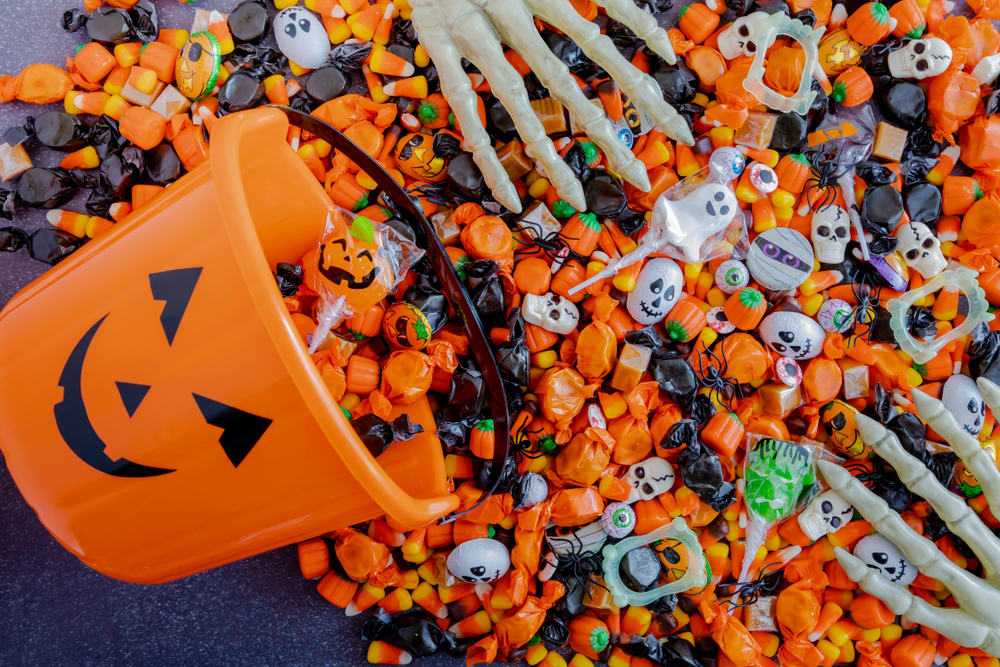 How fitting that National Dental Hygiene Month takes place in the same month of the year with one of the most candy-oriented celebrations! With Halloween right around the corner, now is a great time to brush up on dental hygiene basics:
Visit our office for your routine checkups. The dental hygienist will clean your teeth, check your blood pressure, look for any troubling dental signs to report to the dentist, and talk to you about good dental hygiene habits. Dr. Greenhalgh will examine your teeth, gums, and entire oral cavity. He will look for the early signs of dental problems, diagnose symptoms that are present, and recommend treatments for tip-top oral health.
Brush twice every day. Brushing is the bedrock of at-home dental hygiene. You shouldn't skimp on it, which is sometimes easy to do after a late weekend night or a work-from-home weekday morning. Brushing reduces the bacteria and plaque present on your teeth and gums, which will prevent cavities, gum disease, and other oral health problems.
Floss once every day. Flossing removes plaque buildup and food debris stuck between your teeth and under your gums. It's just as important as brushing, and serves as the other half of your daily routine.
Sweets and excess snacking lead to cavities. Limit these things when possible. Enjoying sweets and sugary beverages in moderation only is a great way to avoid dental fillings, gum disease treatment, and root canal therapy. Rinse your mouth with water after enjoying a treat or snack to flush away the cavity-causing material.
Good dental hygiene is an important part of your overall health and wellness. We provide custom tips for getting your oral health in the best shape it can be. We believe a healthy smile is a beautiful smile, and a beautiful smile is a healthy smile.
Schedule Your Next Appointment with Dr. Greenhalgh
If it's time for your next checkup or you would like to discuss a dental goal with experienced dentist Dr. Scott Greenhalgh, please call our team at 303-988-9060. Our dental practice is located in Lakewood, CO, and we are proud to provide care for patients from across the surrounding areas, including Denver and Golden.