Posted: September 18, 2017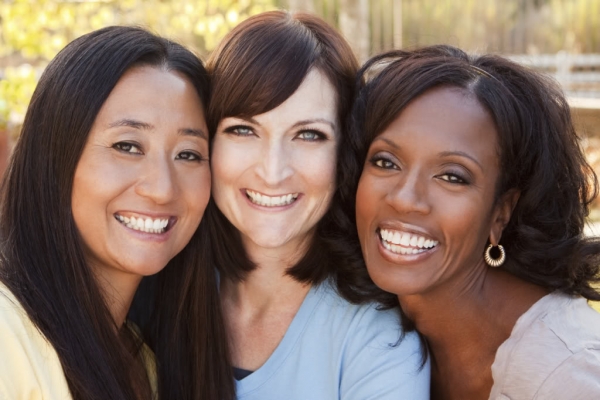 Cosmetic dentistry can transform your smile and correct any number of aesthetic concerns you may have about your teeth and gums. A smile makeover is one of the most comprehensive options our dentist offers to patients in the Denver and Lakewood areas. Most men and women are great candidates for smile makeovers, but there are certain things that must be addressed before you have a cosmetic procedure. If you're interested in improving your smile, consider these questions and schedule a dental exam and consultation with Dr. Greenhalgh to see if you qualify.
When Was Your Last Dental Exam and Cleaning?
Bi-annual dental exams are an essential part of maintaining good oral hygiene. These appointments involve x-rays to identify growing cavities and other concerns, and regular teeth cleanings can help offset or prevent gum disease. You'll need to have a thorough exam before having a smile makeover.
Do You Have Gum Disease?
Before any cosmetic dentistry procedure, you need to make sure your teeth, gums and jaw are healthy, which means no misaligned bite or gum disease. If your smile makeover involves porcelain veneers, advanced gum disease could negatively impact your results as a receding gum line will show where the thin porcelain shells end. You may need to have periodontal treatment to reverse gum disease to qualify for a smile makeover.
What Aspect of Your Smile Bothers You Most?
If you have one minor issue with your teeth, you may want to consider a single cosmetic procedure to correct it such as discoloration or chips in your teeth. A smile makeover is for fixing several problems at once to give you a beautiful smile through these options and more:
Deep Bleaching™ for severe tooth stains
Fixing chipped or cracked teeth with porcelain veneers, dental crowns or dental bonding
Replacing old metal fillings with tooth-colored fillings
Dental implants to replace missing teeth
If you're interested in a smile makeover, please contact Scott Greenhalgh, DDS in Denver today at (303) 988-9060 to schedule your exam and consultation. Our cosmetic dentist serves patients in Lakewood and Denver, Colorado.