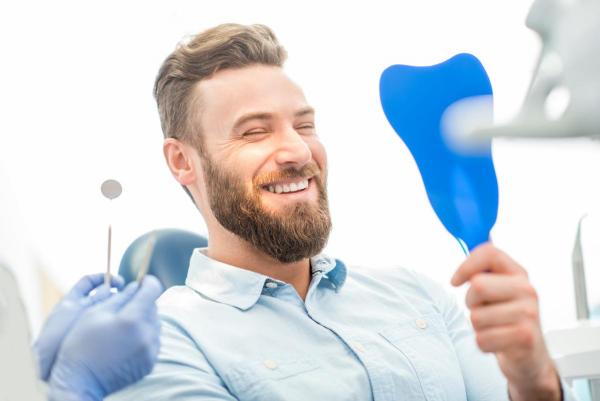 A smile makeover typically involves two or more cosmetic dentistry procedures to transform your teeth and gums into a stunning, yet natural-looking, smile. Smile makeovers are best for men and women who have multiple issues such as missing, chipped, cracked and discolored teeth. Our cosmetic dentist in Denver can help you determine which dental procedures will give you the best aesthetic and functional outcome.
Depending on the current state of your overall mouth and dental health, your smile makeover could involve any number of these options at our cosmetic dentistry office:
Teeth Whitening: Professional teeth whitening can drastically improve the appearance of your smile. Be wary of over-the-counter products as they may hurt your enamel or provide little to no whitening effects.
Dental Crowns: Porcelain crowns are typically used for teeth that have struggled with tooth decay or undergone a root canal.
Porcelain Veneers: Veneers are similar to crowns, but are used to correct more aesthetical issues such as cracks, chips and gaps in your teeth.
White Fillings: Many adults have silver fillings from previous cavities, replacing these amalgam fillings with white ones can greatly improve the appearance of your smile.
Dental Implants: There are many reasons to have dental implants to replace missing teeth. Aside from the cosmetic aspect, missing teeth significantly increases your risk of losing additional teeth and can cause bone recession and tooth migration to fill the gap.
These are just a few of your dental procedure options for your smile makeover. Our cosmetic dentist, Dr. Scott Greenhalgh, will perform a thorough evaluation of your oral health and discuss the best way to transform your smile.
If you're interested in a smile makeover, please contact Dr. Greenhalgh in Denver today at 303-988-9060 to schedule your dental exam. Our cosmetic dentistry office serves patients in Denver, Lakewood and surrounding areas of Colorado.