Posted: November 30, 2020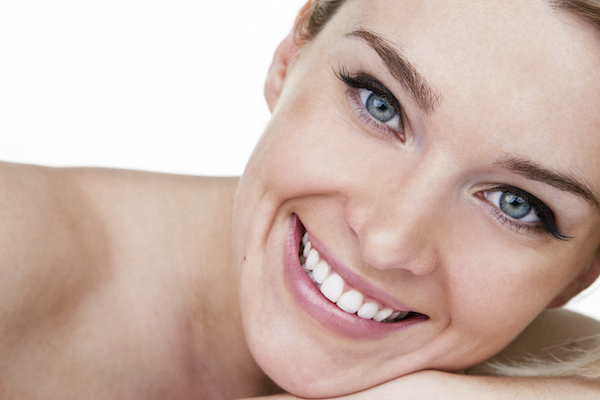 Beautiful smiles involve the combination of teeth and gums. Even if you enjoy bright, straight teeth, irregular or excessive gum tissue can mar the beauty of your smile. For example, a "gummy smile" occurs when gum tissue extends too far down the teeth, causing teeth to look small or uneven.
Experienced cosmetic dentist Dr. Scott Greenhalgh can address a variety of aesthetic gum issues, including gummy smiles, with gum reshaping treatment. He can help you achieve a balanced, beautiful smile, and give you the self-confidence you deserve.
How Does Gum Reshaping Work?
Through the use of laser dentistry, gum reshaping is a safe, effective way to even out your gum line and create a well-framed smile. The procedure precisely and carefully recontours excess gum tissue. The lasers used for gum reshaping are exceptionally advanced, and engineered to accurately treat targeted areas while leaving the surrounding tissue unharmed and untouched.
The result is a beautiful smile, framed properly by your gums. The new appearance of your smile will leave you deeply satisfied and confident. During your initial consultation with Dr. Greenhalgh, he will discuss your goals to create the gum appearance you desire.
Am I a Good Candidate for Gum Reshaping?
If you are unhappy with the look of your gums, you may be a good candidate for gum reshaping. The procedure can help women and men whose gums show when they smile, and whose teeth appear small or short due to their gums.
The best way to know if gum reshaping is right for you is to meet personally with Dr. Greenhalgh in a confidential consultation. Generally speaking, you may be a good gum reshaping candidate if you:
Have healthy teeth and gums
Practice good oral hygiene
Have realistic expectations
Understand the benefits and considerations of gum reshaping
Are unhappy with the appearance of your smile due to excessive gum tissue
If you have periodontal disease, you will have to undergo gum disease treatment before your gum reshaping procedure.
Schedule Your Gum Reshaping Consultation Today
If you are unhappy with the appearance of your gum line, contact Scott Greenhalgh, DDS today online or at 303-988-9060 to schedule an appointment. Dr. Greenhalgh welcomes patients from Denver, Lakewood, Golden, and nearby areas in Colorado.