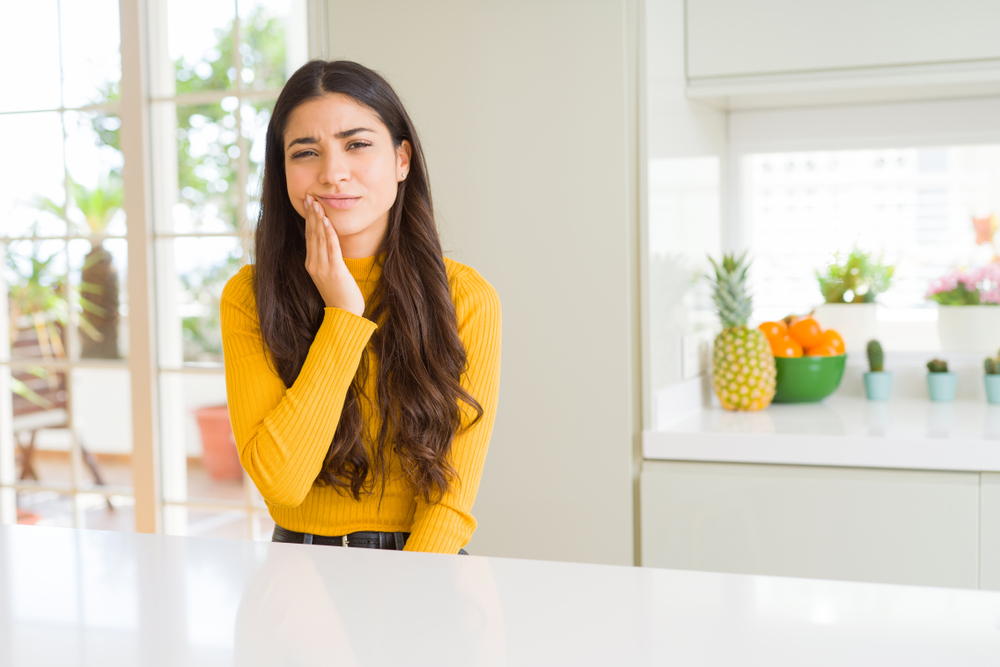 It's normal to experience uncomfortable dental symptoms from time to time, even if you take great care of your teeth and gums. At the practice of Dr. Scott Greenhalgh, we are here to help you find the treatment options that will restore optimal dental health.
We hope you'll contact us with any concerns you have. Here are some of the signs that it's time to visit the dentist:
You have trouble eating hot or cold food. Teeth sensitivity to temperature may be a sign of worn enamel, gum recession, cracked teeth, or a number of other dental problems. It may also mean that you should switch to a toothpaste made for sensitive teeth. Dr. Greenhalgh can determine if there are any underlying conditions that need to be treated.
You have pain. A toothache, jaw soreness, or facial pain could be symptoms of a dental condition.
Your gums look or feel abnormal. Gingivitis or periodontitis may cause inflamed gums, tender gums, bleeding gums, red or purple gum color, and gum recession.
You have a loose or broken restoration. Today's dental crowns, fillings, veneers, and other restorations are highly durable and long-lasting, but it's not impossible for them to chip, crack, or dislodge. 
You're self-conscious about your smile. It's not at all uncommon to feel self-conscious about smiling, but we believe everyone deserves to smile wide and smile proudly! If the appearance of your teeth is causing you to hide your smile from other people, then a cosmetic dentistry treatment may be right for you.
It's been more than 6 months since your last dental checkup. Most people get a professional teeth cleaning every 6 months. If you are overdue, now is a great time to get back on track! These regular visits are an important way to prevent cavities and other dental problems.
Don't hesitate to call if you have a problem you're concerned about. We want each of our patients to enjoy the confidence and good health that comes from effective dental care.
From the common to the complex, dental issues can be diagnosed and treated effectively by Dr. Greenhalgh. To arrange your next appointment at our Lakewood, Colorado office, please call our staff at 303-988-9060.