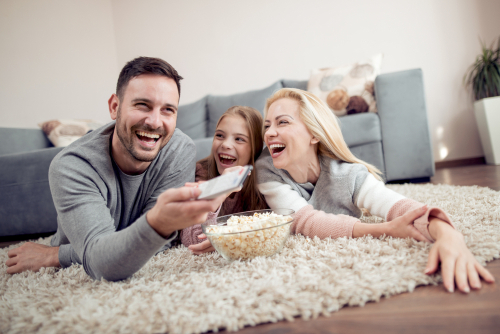 It's National Popcorn Day! This delicious, crunchy treat is one of the most iconic snacks in American culture. Whether you like it sweet or savory, there's a popcorn flavor for everyone.
But as your cosmetic dentist in Lakewood, CO, we must warn you that popcorn can be disastrous for your teeth! The hard kernels can crack or break your teeth, and the sugar and salt can cause cavities.
So how can you celebrate National Popcorn Day without destroying your teeth? Keep reading for our top tips!
What is National Popcorn Day? 
National Popcorn Day is a holiday that is celebrated on January 19th every year. This day pays tribute to the delicious snack of popcorn. Popcorn is a type of flint corn. It consists of kernels that have been popped. It is a popular snack at movie theaters, carnivals, and sporting events.
How to Celebrate National Popcorn Day Without Destroying Your Teeth 
Here are some ways to celebrate National Popcorn Day without destroying your teeth:
Make sure that you choose softer popcorn. The softer the popcorn, the less likely it is to damage your teeth.
Avoid popcorn coated in sugar or chocolate: These coatings can increase your risk for cavities.
Brush your teeth after eating popcorn: The sugars and carbohydrates in popcorn can contribute to tooth decay, so it's essential to brush your teeth to remove any leftover popcorn particles.
Floss your teeth after eating popcorn: Flossing can help remove any popcorn particles that are stuck in between your teeth.
Visit your dentist regularly: Regular dental visits can help detect potential problems with your teeth so they can be treated early on.
Follow these tips to celebrate National Popcorn Day without damaging your teeth.
What Makes a Dentist Important Beyond National Popcorn Day
Dentists play an important role in our lives. They help us keep our teeth healthy and our smile looking good. Dentists are often the first line of defense against many serious health conditions.
Dental professionals play a vital role in our overall health and well-being beyond just keeping our teeth healthy. You can often get treatment before your condition worsens because dentists can spot early signs of disease. Detecting problems early can also save you money and pain. 
Call Dr. Greenhalgh Today For A Consultation In Lakewood!
Call Dr. Scott Greenhalgh today at 303-988-9060 to schedule an appointment. Our practice serves patients in Denver, Lakewood, and throughout Colorado.