Posted: February 25, 2017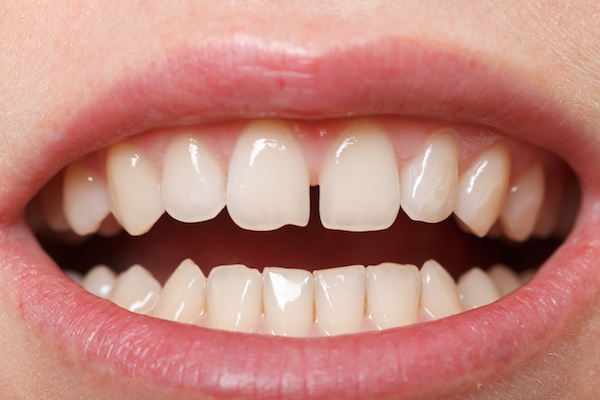 Living with a gap in the front of your smile can be more than embarrassing. It can reduce your self-confidence and affect multiple areas of your life, from dating to work. But if you have been putting off seeing a dentist about the gap in your smile because you don't want to deal with braces, then Dr. Scott Greenhalgh may have the perfect solution to perfect your smile: porcelain veneers.
Unlike braces, porcelain veneers do not take months or years to correct your smile. Veneers are often called "instant orthodontics" because they can improve your smile in one day. Porcelain veneers are thin, porcelain shells that fit over your natural teeth to give you the aesthetically pleasing smile you want without the hassle of braces.
Dr. Greenhalgh focuses on not only ensuring that each patient's smile is beautiful, but also that the bite is comfortable with properly fitting porcelain veneers. He understands that you don't want to improve the look of your smile only to find that your teeth feel too crowded. Dr. Greenhalgh gives patients a long-lasting, comfortable smile restoration.
Are you ready to see how porcelain veneers can perfect your smile and boost your self-confidence? Call Dr. Scott Greenhalgh today at 303-988-9060 to schedule your initial consultation. We welcome patients throughout Denver, Lakewood, and the surrounding areas.