Posted: September 8, 2016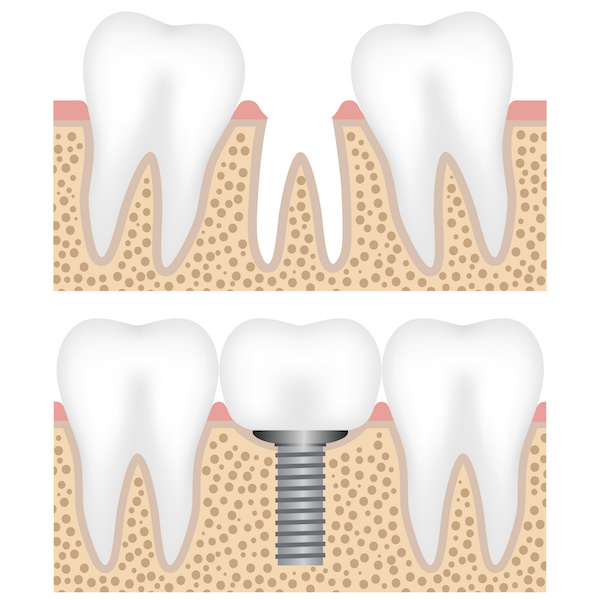 One of the great advantages of dental implants is that they act much like your natural teeth, so caring for them is very similar to your normal routine. However, there are some differences to be aware of. Know how to best care for your implants by understanding how implants differ from your natural teeth.
How Implants Are Different
The primary difference is that an implant is held in place through osseointegration—directly in the jaw bone, while a tooth is held in place with connective tissues like ligaments and collagen. An implant will develop a deeper pocket of gum because the crown portion does not attach to the soft tissues. This simply means that a little extra care in cleaning the gums is needed to safeguard your implant.
The best way to care for your implants is still the same process you use to take care of your natural teeth. Regular brushing and flossing, along with routine visits to our Lakewood implant dentistry office for cleanings and checkups is the best way to make sure your implants last a lifetime.
If you would like to learn more about dental implants, or how to best care for them, please schedule a consultation with Lakewood implant dentist Dr. Scott Greenhalgh by calling 303-988-9060 today.