If you deal with problems such as chronic bad breath or swollen, bleeding gums, you may have periodontal disease. This infection, sometimes referred to as "gum disease," is a common infection that can significantly affect your oral health and wellness. With the help of the team at Dr. Scott Greenhalgh's practice, you can catch the signs and symptoms of this condition early.
What Are The Warning Signs Of Periodontal Disease?
Periodontal disease is often characterized by:
Shrinking of the gum tissue away from the teeth
Gums that bleed when brushing or flossing
Chronic bad breath (halitosis)
Red, tender, and swollen gum tissues
Changes in the natural bite alignment
Teeth that have moved or become loose
Pus that develops along the gum line
Increased calculus and tartar on the teeth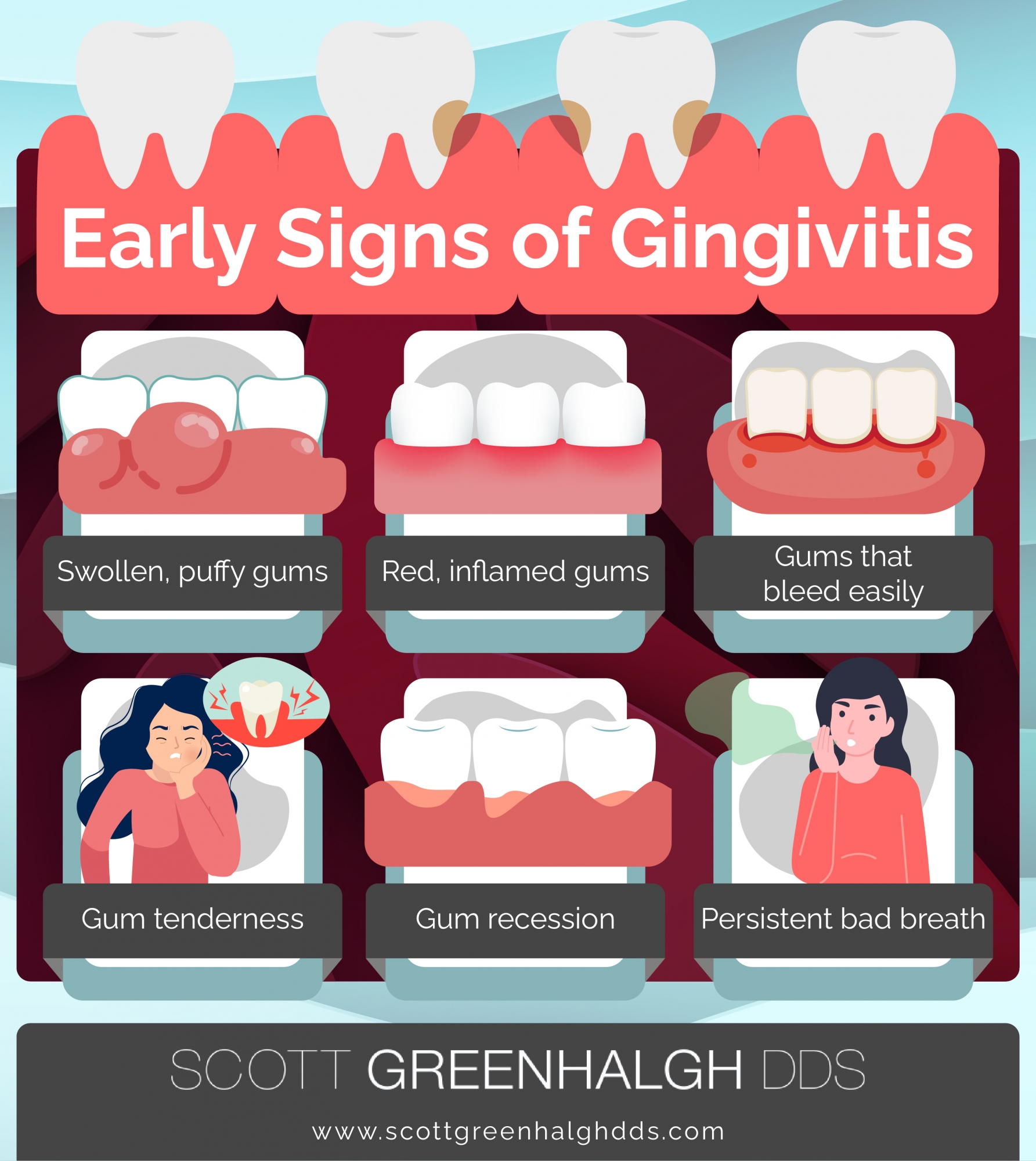 How Do I Reduce My Risk Of Periodontal Disease?
In addition to brushing and flossing after meals and visiting the dentist on a regular basis for a cleaning and evaluation, there are other ways in which patients can reduce their risk of developing this infection. Patients who have high levels of stress, diabetes, heart disease, or strokes may find that they also have periodontal disease present in their smile. Additionally, patients with certain inflammatory diseases such as rheumatoid arthritis, fibromyalgia, and lupus may also be at a higher risk of developing this infection.
How Is Periodontal Disease Treated?
Treatment for gum disease depends on the stage. In early stages, a renewed commitment to at-home dental hygiene may be effective at reversing gingivitis. If the infection has reached more advanced stages, then treatments such as antibiotics or scaling and root planing can assist in bringing the smile back to health and curbing the progression of the disease itself. Dr. Greenhalgh will describe your treatment options after he's examined your mouth and reviewed your health history.
Are You Concerned About Periodontal Disease?
Dr. Scott Greenhalgh routinely provides gum disease prevention, diagnosis, and treatment to people living in Lakewood, Denver, Golden, and all of the surrounding areas. To arrange a consultation and exam, please call our team at 303-988-9060.