Posted: December 15, 2022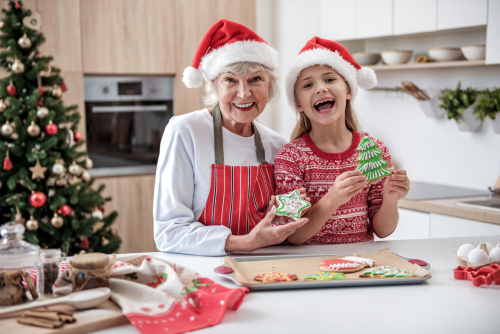 The holiday season is fast approaching, so Christmas is just around the corner! For many of us, that means spending time with family, eating lots of good food, and exchanging gifts. But this holiday season, don't forget about your teeth! 
Your teeth are important and deserve just as much care and attention as the rest of your body. Unfortunately, many of us neglect our oral health during the holidays. We get busy with all the preparations and forget to take care of our teeth. As a result, we end up with cavities, gum disease, and other dental problems. 
This holiday season, make a resolution to take care of your teeth. Follow these simple tips to keep your teeth healthy and sparkling all season long! Visit a cosmetic dentist in Lakewood to get your teeth checked and learn more!
Avoid Sugary Foods and Drinks
Sugar is one of the main culprits when it comes to cavities. When you eat sugary foods, the sugar sticks to your teeth. Bacteria in your mouth feed on the sugar and produce acid that attacks your teeth. Over time, this can lead to cavities and tooth decay. 
To avoid sugary foods, try to limit sweets and candy. When you do eat them, brush your teeth right away or at least rinse your mouth with water. Drinking water after eating sugary foods can also help rinse away the sugar. 
Watch Out for Sticky Foods
Sticky foods are another type of food that can cause cavities. The sticky substances cling to your teeth and can be hard to remove with brushing. Sticky foods include raisins, caramel, gum, and candy. If you eat sticky foods, brush your teeth thoroughly afterward or rinse your mouth with water. 
Drink Plenty of Water
Water is good for your health in general, and it's also good for your teeth. Water helps rinse food and bacteria that can cause cavities and tooth decay. It's best to drink water after meals, but any time is an excellent time to drink water. To avoid sugary foods, try to limit sweets and candy.
Use Fluoride Toothpaste
Fluoride is a mineral that helps prevent cavities and tooth decay. You can find fluoride in many kinds of toothpaste and some public water supplies. If you use fluoride toothpaste, use a pea-sized amount on your toothbrush. 
Contact Dr. Greenhalgh
You can expect a warm welcome from our friendly team. The Lakewood, Denver, and surrounding communities are our service areas. Contact Scott Greenhalgh, DDS, at 303-988-9060 if you have questions or would like to learn more about the procedures we provide.